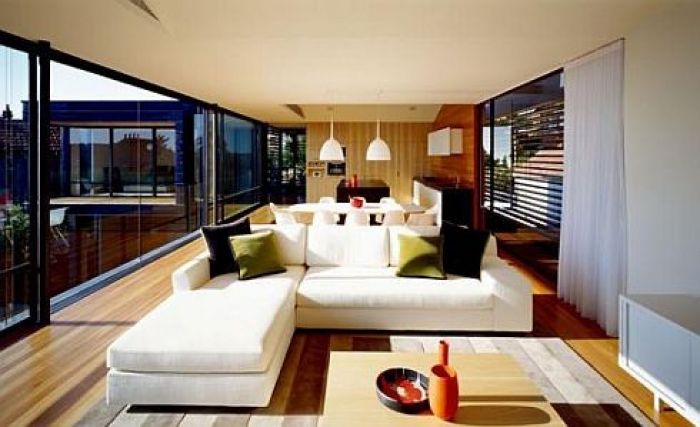 n/a
Kitting out your new flat
When moving into a new flat, it's not long after the ink has dried on the dotted line and you've toasted your new home with something sparkling that it's time to begin kitting it all out. But because buying a place is an expensive business, we've got some tips on the best ideas to get you started.
Multitasking
When space is at a premium, it's always useful to find items that can multitask, whether that's a coffee table or footstool with extra storage space or an elegant light fitting that also serves as a piece of decoration.
Efficiency is King
Wherever possible, try and buy the most energy efficient appliances that you can. Many retailers like K&CO offer Hotpoint washing machines and dryers with excellent energy ratings, which not only help the environment, but will help keep your electricity bills down for years to come.
Invest in quality
Whilst it might be tempting to run down to a bargain basement store to equip your new flat, consider paying more for a few key pieces that you know you'll be able to rely on. So if you're a whizz in the kitchen, buying one or two good quality pans from the Tefal range at K&CO is a more sensible investment than five cut-price pans where the non-stick coating flakes off before you've fried your second egg.
Don't be afraid of a little D.I.Y.
Car boot sales and charity shops are great places to pick up inexpensive furniture, but they might not always be quite what you were after. Stencilling, upholstery or even just a good clean can breathe new life into old objects. Lifestyle blogs and Pinterest can provide a wealth of ideas, and there's a YouTube video or instructional article that can show you how to do most redecorating projects.
Make the most of what you already have
Whether it's books, shoes or jewellery, displaying objects like artwork is a budget-friendly way of making your flat look beautiful. Shelve books in colour groups, so that their spines form an interesting spectrum, or dot small hooks around your bedroom wall, to show off your most gorgeous or unusual necklaces.