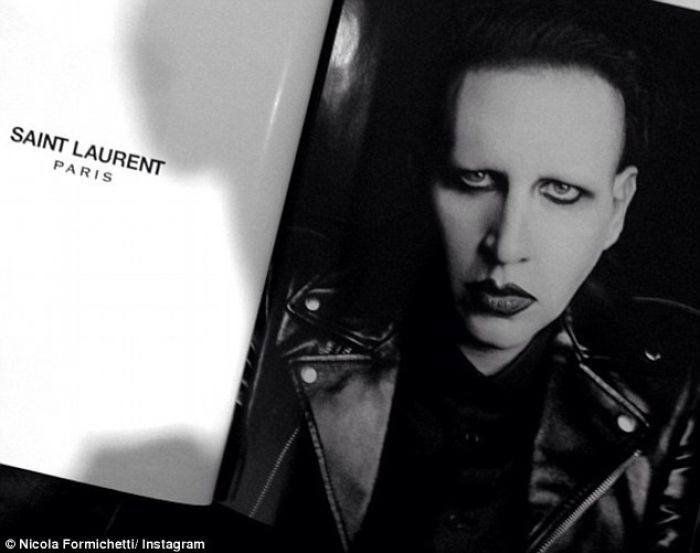 Nicola Formichetti/Instagram
While it's still undetermined whether this is some kind of terrible April Fool's joke or if it's some kind of terrible slice of reality, it looks like Marilyn Manson really is going to be the face of one of high fashion's iconic houses: Saint Laurent. Do you think this is a good move or are they going to disassociate themselves from people who would have otherwise purchased their goods?
 
Marilyn Manson is the new face of Saint Laurent's spring campaign, much to the fashion industry's surprise.
Joining the likes of Sky Ferreira, Anja Rubik, Edie Campbell, and Saskia de Brauw, the Nineties rock musician is the latest 'edgy' star to pose for the French fashion house.
Wearing black lipstick, black eyeliner, and a leather jacket, the 44-year-old stares into the camera with his famous sombre expression.
Nicola Formichetti, the creative director for the French fashion house Mulger, posted the campaign image on Instagram earlier today. Read More