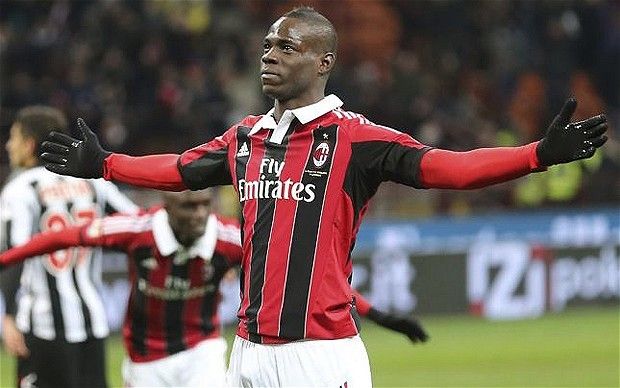 AP Photo
Although there have been fierce rumors coming from practically every angle concerning Balotelli's possible departure from AC Milan's roster, the soccer star has stated that he has no plans to leave Milan, Italy, before the end of the season.
Italy striker Mario Balotelli has vowed not to leave AC Milan before the 2014 World Cup.
The 23-year-old returned to Italy a year ago after a spell with Manchester City and had initially excelled with the team he supported as a boy.
However, he has struggled to replicate that early form during a difficult second season with Milan, and there had been rumours he would leave the San Siro this winter - with Chelsea manager Jose Mourinho reportedly keen on being reunited with the player he managed at AC's Milan rivals Inter. Read More