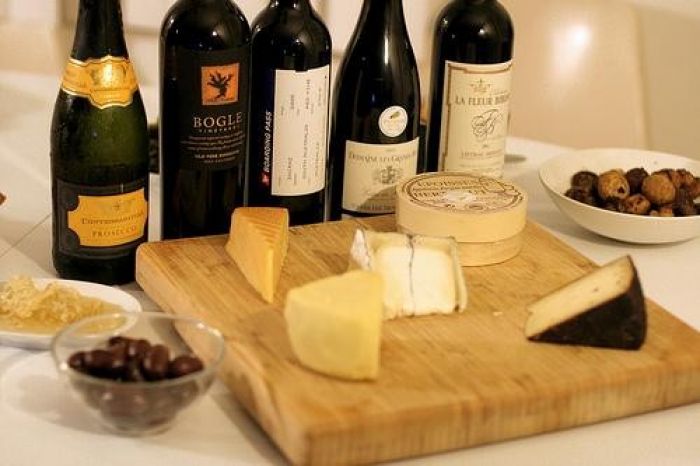 There are few pleasures greater than matching a wine with a finely chosen cheese but this is often an accomplishment that is easier said than done. You can, of course, just pick your favourite cheese and your favourite wine but the chances of them being a good combination for one another is slim!
This beginner's guide to choosing which cheese to go with which wine should help to take some of the guess work out of it. So, let's get started:
Texture….
One of the best ways of establishing the right cheese for your wine is to consider the texture of the cheese. For example, blue cheese (which admittedly may not be everybody's tastes) is ideally suited to wines like a Cabernet Sauvignon or a red Bordeaux wine. It is probably better to avoid dry wines with blue cheese as this won't compliment the taste very well.
Hard cheeses, such as your Cheddars, Parmesans and Goudas, are probably the easiest cheeses to find a good quality match for. Generally speaking, if you eating these types of cheese, you should be considering wines like Zinfandel, various Bordeaux's and more unusual choices like Chianti – all of which can be found in your local wine merchants.
The Classics…
As with all things, the are some things that were just born to go together and this is no different when you are talking about cheese and wines. There are some red wines from France that are perfect for a British cheese or an American white that goes delightfully with a Swiss cheese but, the general consensus amongst fans of wine and cheese, is that the combinations below simply cannot be topped:
Feta Cheese & Roditis Wine
Goats Cheese & Sauvignon Blanc
This is, of course, just a couple of combinations that you can consider when picking wines and cheese and it is good fun to experiment with both. There are so many great Italian wines and New Zealand wines (to name but a few) and the sense of satisfaction, not to mention satisfied taste-buds, that comes from discovering the perfect pairing is unparalleled!
I've spent a lot of time over the last few years looking for places to buy international wines, with a few highlights from wine merchants in Edinburgh, Manchester and Cardiff.