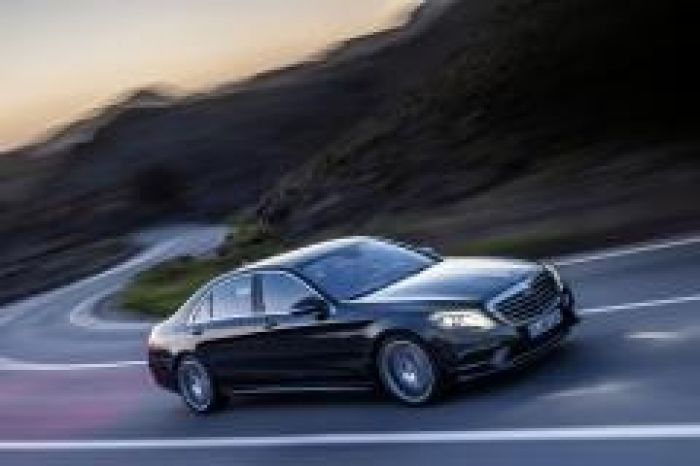 Image from Daimler
Mercedes-Benz would have you know that their new S-Class sedan isn't just another luxury sedan, it's a Mercedes sedan and that means comfort, class and and level of quality that just can't be beat. Packed with their latest developments, the new sedan was unveiled in Hamburg, Germany, where its suite of new features were put on display.
Mercedes-Benz is digging in and putting more features into its redesigned flagship S-Class sedan. This is not just another ultra-luxury sedan. Mercedes believes the all new S-Class, packed with cutting edge technology, will set the tone for the entire line-up of Mercedes models.
More importantly, the changes are designed to keep the S-Class on top of the ultra-luxury sedan market—models sell between $80,000 and $130,000.
"This S-Class is a huge amount better [than the previous model] in all aspect, so we are very confident about the position of this vehicle regardless of the competitors," said Dieter Zetsche, Mercedes-Benz Cars CEO and Chairman of Daimler. (Read More)