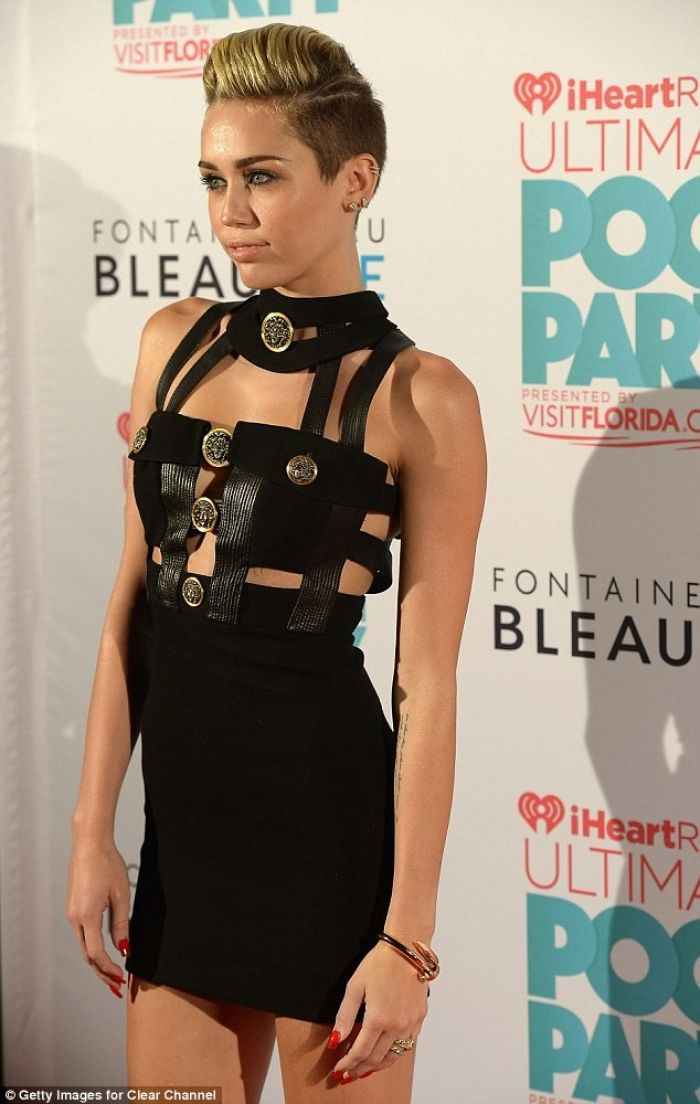 Getty Images
There's nothing wrong with being on the wild side, especially if it goes on after dark, but there's a limit to how far one can go in public before it starts getting a little uncomfortable. Miley Cyrus is no exception, and between her Memorial Day tweets and her recent fashion disaster at the iHeartRadio Ultimate Pool Party, it seems like Cyrus is taking her sexual liberation a little too public.
She's proudly paraded her slim figure as she transforms herself from Disney star into a punk princess.
And there's no stopping Miley Cyrus from putting on another little black ensemble as she continues to party under the sun in Miami.
On Saturday she was spotted at the iHeartRadio Ultimate Pool Party at the Fontainbeau in Miami Beach wearing a strappy Versace dress that left little to the imagination.

The frock featured a peek-a-boo top that covered her chest with only a few straps of leather and a pair of strategically placed pockets.
'I [love] @Versace,' she Tweeted, attached with a snap of her ensemble as she walked around backstage. (Read More)