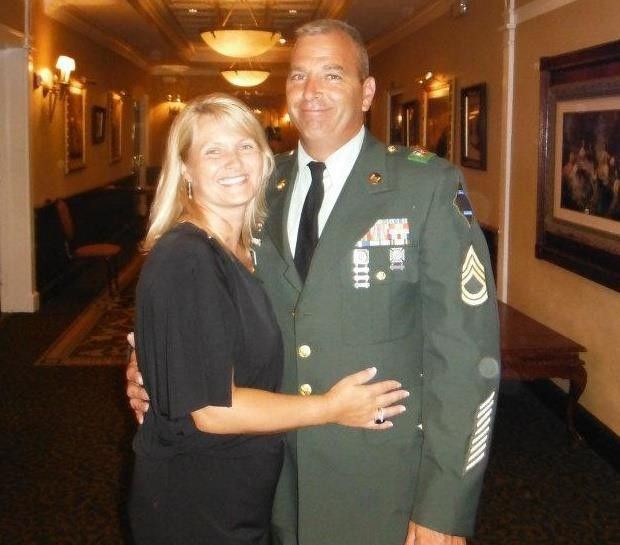 Denise Woolf
Our military make great sacrifices every day in order to protect our country and others who are less fortunate throughout the world. They work extensive hours, spend lengthy periods of time away from their families and voluntarily place themselves directly in harm's way so Americans can stay safe at home. No one knows this better than Denise Woolf, a miliary wife and mother.
Unfortunately though, when these courageous soldiers return to the United States after prolonged deployments, they often come upon unforeseen difficulties getting adjusted back into civilian life. Whether it's dealing with emotional issues like PTSD or encountering financial hardships, veterans find themselves not knowing where or who to turn to for assistance.
Operation Adopt A Soldier based in Randolph, Mass. was created in 2013 by Woolf, a determined military wife and mother, along with Board members Ann Skopek, M.D. (also a military mom) and Marine veteran Bill Farrell, with the mission in mind of helping Massachusetts military families. This includes assisting homeless veterans transition from public shelters to private housing by providing furniture and other household items as well as assisting those returning veterans in times of crisis.
Woolf's oldest son and husband have both served tours in Iraq and Afghanistan."At the time, I was the co-chair and then the chair for the Family Readiness Group for the Massachusetts National Guard, which supports families during deployment," she said. "They would help out when issues for a wife arose like a broken washer or dryer and they didn't know what to do. We would find resources for military families. Being an individual with more than 20 years' experience and hearing different stories from families, I realized there is not a lot of help available for parents of soldiers. They aren't entitled to the benefits that a wife may be. We had a military mother who lost her job and her husband had a heart attack but there was nothing available to her because she wasn't the wife of the soldier. We adopted the family for Christmas and knew this was something we wanted to do full-time. Our youngest son has been an inspiration helping organize events and adopting the families."
The nonprofit (pending) organization is hosting its annual comedy show/fundraiser at the Old Colony Yacht Club in Dorchester on April 19 with all of the proceeds benefiting these military families in need.
"Our goal is to help soldiers and families by utilizing all of our resources for any issue they may be having," Woolf added. "I want to make things easier for them. We rely on donations to help veterans, who are out of work and can't pay their rent for a month or need food. A lot of times, they have nowhere to turn and ask for help. Whatever they need, we use our resources to help them."
For more information on Operation Adopt A Soldier, visit www.operationadoptsoldier.org.
Operation Adopt A Soldier
Operation Adopt A Soldier