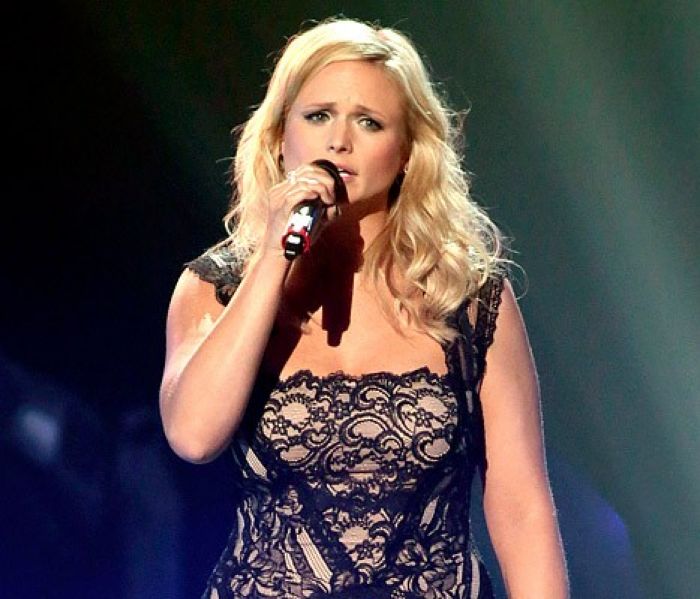 Photo by Deering/NBC/Getty
Singing for a noble cause and shedding that sort of poetic tear that movies try so hard to cliché, Miranda Lambert looked like the goddess of mercy and love in her all-black, ultra-lacey ensemble with a deceptively skin-toned undergarment that made her moving performance all the more powerful. Lambert's fashion sense and amazing heart carried the performance like nothing else.
Tears for a good cause! After a moving introduction by husband Blake Shelton on Wednesday, May 29, Miranda Lambert fought back tears while singing on stage at the Healing in the Heartland: Relief Benefit Concert for the victims of May 20 tornado that devastated Moore, Okla.
"Our next performer made it very clear to me that she wouldn't miss being here for the world," said Shelton, 36, an Oklahoma-born resident who organized the benefit concert. "And I can say -- without contradiction -- that she is an amazing woman, a compassionate human being, a great talent. Oh, and by the way, an amazing wife. (Read More)