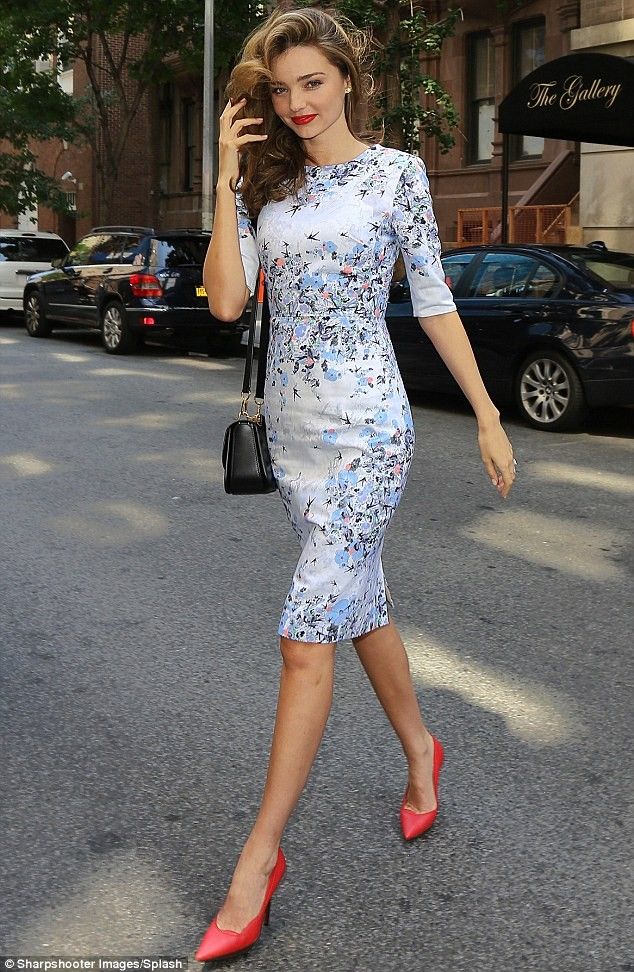 Sharpshooter Images/Splash
Everything you need to know about this year's summer fashion season is laid out straight by Mirranda Kerr's latest New York appearance. Black and white are the colors of the season, and if it isn't stripes, it's floral print on a white background. Accessorize with a noticeable splash of color on your shoes or purse, and you have the perfect recipe. Kerr is something of a rebel, though: she's opted for a bit more color in the print.
The streets of New York City became her catwalk on Saturday, as she pictured strutting across the road.
As usual, stunning supermodel Miranda Kerr, 30, was a true traffic-stopper as she legged it to a New York City meeting, flashing a friendly smile.
The natural beauty needed only minimal eye makeup and a dash of luminous red lipstick to look glamorous.
The Victoria's Secret model opted for a rather conservative but very form-fitting blue and white floral dress which fell just above her knees.
Where Miranda's legs-for-days finally ended, she wore red heels that accentuated her already statuesque figure. (Read More)