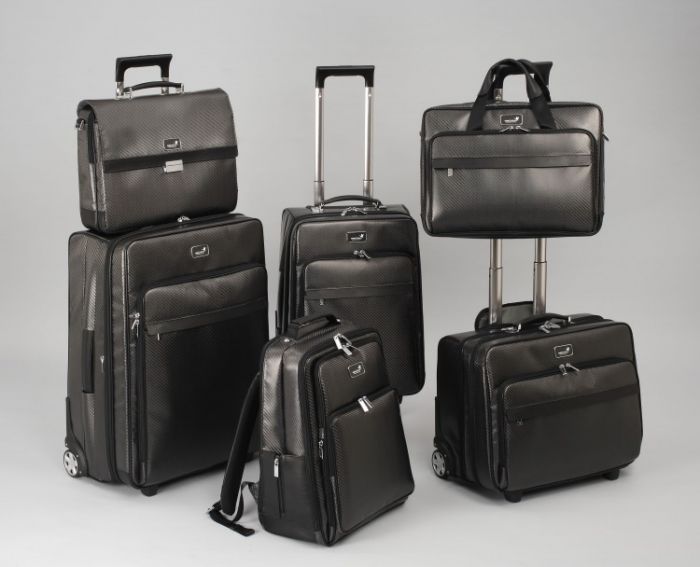 monCarbone
monCarbone, well known and respected for their luxury carbon fiber Apple accessories today announced the launch of their all new fall collection of Carbon SOFT luggage.  The luggage matches the style and sophistication associated with previous monCarbone products and meets a growing demand for luxurious travel accessories designed for the high-end traveler.
Carbon fiber is increasingly becoming a status symbol, applied in high-end sports cars, personal electronic equipment, home furnishings and interior design.  Carbon fiber is even being included in high-end fashion boutiques that appreciate the refined style and elegance of the material.  monCarbone has revolutionized the carbon fiber industry with a proprietary technology thatcreates 100% carbon fiberin soft material form, a quality unmatched in the marketplace.  monCarbone'suniqueprocess transforms carbon fiber from a rigid element frequently used in accessories into an exquisite one of a kindlifestyleproduct.
"monCarbone has seen incredible success with our line of luxury carbon fiber Apple accessories.  The growing demand for unique, high-end lifestyle products has allowedusto explore more options for the luxury consumer," said Ming Chen, CEO of monCarbone.  "Our proprietary technology has enabledus to beone ofthe first in the world to transform carbon fiber into the soft material used in our new line ofCarbon SOFT luggage.  We expect travelers will be very impressed with the sleek and sophisticated design of our line and are guaranteed to find nothing else like it in the marketplace."
This next generation of aerospace carbon fiber is crafted with first-class workmanship to create a premium line ofCarbon SOFT luggage tailor-made for the discerning traveler.  Travelers have the choice of six unique pieces from the collection including a classic business briefcase, expandable briefcase, backpack, short carry-on, 19" tall carry-on and a 24" tall expandable luggage.
monCarbone's Carbon SOFT fall collection is exclusively availablenow at Harrod's of London; Ron Robinson at Fred Segal, Los Angeles; and Mitsosa, New YorkCity.  The collection will be available online and in additionalretail outlets in Fall of 2013. 
About monCarbone
Founded in 2008, monCarbone began offering premium, authentic carbon fiber cases for Apple devices.  The unique style and sophistication of monCarbone has lead to a global demand for luxury carbon fiber products including a brand new fall collection of stylish Carbon SOFT luggage.  monCarbone and its available product lines can be found at www.moncarbone.com.