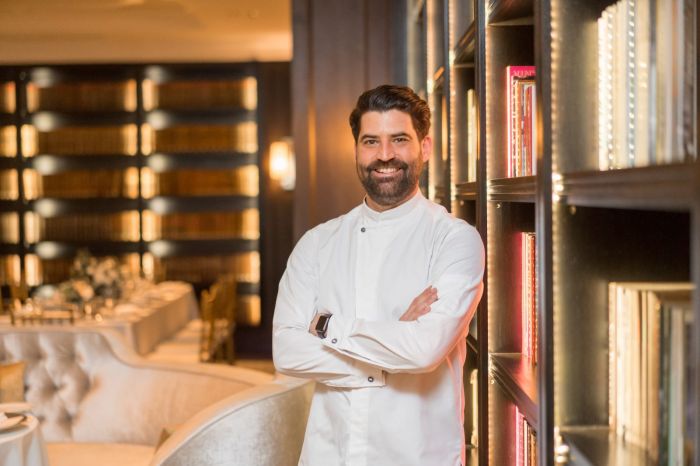 YTL Hotels
Chef Will Hemming has been announced as Executive Chef of Monkey Island Estate, Bray-on-Thames. Chef Will brings his years of expertise and love of local produce to the menu at YTL Hotels' newest UK property, Monkey Island Estate. Set to open this summer following YTL Hotels' superb renovation, Monkey Island Estate will offer guests and locals alike a sophisticated yet casual dining experience on the River Thames – The Monkey Island Brasserie. Chef Will is delighted to now be a part of the world-renowned culinary destination of Bray-on-Thames.
The historically famous Monkey Island Estate will be the perfect retreat for those wanting to take a foodie pilgrimage to the culinary excellence of Bray. The only village in the world that lays claim to two three Michelin-starred restaurants, including Heston Blumenthal's The Fat Duck and The Waterside Inn by Alain Roux, Bray has long been a destination for gastronomic-enthusiasts. With an intriguing history dating back 800 years, Monkey Island Estate is set across seven acres and will consist of 38 bedrooms and three deluxe suites, all designed by the award-winning New York-based Champalimaud Design.
Having grown up in rural Wales, Hemming was raised in a household which placed hearty, home-cooked dinners at the center of family life. Will took inspiration from his mother and grandmother, who used local and home-grown ingredients in their Sunday dinners. Since then, Hemming has worked in a number of high-profile kitchens such as the Celtic Manor Resort in Wales where his career began, The Ritz-Carlton in Berlin and Sky Garden with Rhubarb in London, as Executive Sous Chef. Most recently, Hemming has worked as Head Chef of the iconic Simpson's in the Strand where his passion for British cuisine was reflected in the traditional Bill of Fare menu served in the world-famous destination dining venue.
Over the years, Hemming has developed a real passion and respect for the provenance of British produce. He is excited to work alongside British farmers and local Berkshire and Bray producers to incorporate their produce into his dishes. Menu highlights expected to be featured at The Monkey Island Brasserie will include smoked salmon, smoked on the grounds of the Estate in the custom-built hickory smoke-house, slow-cooked Welsh lamb rump and for those with a sweet tooth, his renowned Monkey Shoulder Cranachan.
Of the appointment, Chef Hemming said, "I am thrilled to be joining the YTL Hotels team at this point in the much-anticipated Monkey Island Estate launch, and am eager to put The Monkey Island Brassiere on the culinary map of Bray-on-Thames for both local residents and guests to experience. Bray is already famed for its impressive array of gourmet offerings, but we plan to offer sophisticated yet informal dining, an experience that Bray currently doesn't have."