Most luxury top 5 destinations in Australia
Australia truly has a lot to offer if you are planning a luxury vacation. The range of tourist attractions and destinations that you can visit and enjoy is quite diverse, so you will be able to find a luxurious place for yourself, regardless of the fact if you want some quiet time on your own, or you are looking for natural wonders or adventure. Here are the top five destinations that you can choose from if you are looking for luxurious place to spend your Australian vacation at.
Bedarra Island
This island is a private gem of Australia that has many luxurious accommodation options. It is a secluded paradise in which you can relax completely, enjoying amazing natural wonders. It offers rainforest, amazing beaches and that feeling of being cut off from the rest of the world that is priceless. For these reasons,Bedarra Island†is usually a choice that is simply perfect for the newly wedded couples and their honeymoon. This island is the greatest island among those discovered by Captain James Cook, so this fact contributes to the magical feel that this island has.
Great Barrier Reef
This place is just the perfect destination for all the adventure seekers that want to get their share of excitement during their vacation. Great opportunities wait for those who want to enjoy diving at one of the most amazing coral reefs. Also, adventures that you can plan ahead include driving trips, diving, fishing or plain sightseeing. All these activities can be booked and planned in any of the amazing places on the†Great Barrier Reef†like Whitsundays, Townsville and Mackay, just to mention few.
Shangri La Hotel
If it is the luxury you want, then Shangri La is the way to go. This†hotel is situated in Syndey†and it is all about luxury and elegance. The interior of the hotel is amazing and you will find many spas, massages, restaurants and other things needed for indulging all your senses. On the other hand, Shangri La is situated in the centre of this vibrant city and you will have a great view of the legendary Opera House as you dine in one of the remarkable restaurants of Shangri La.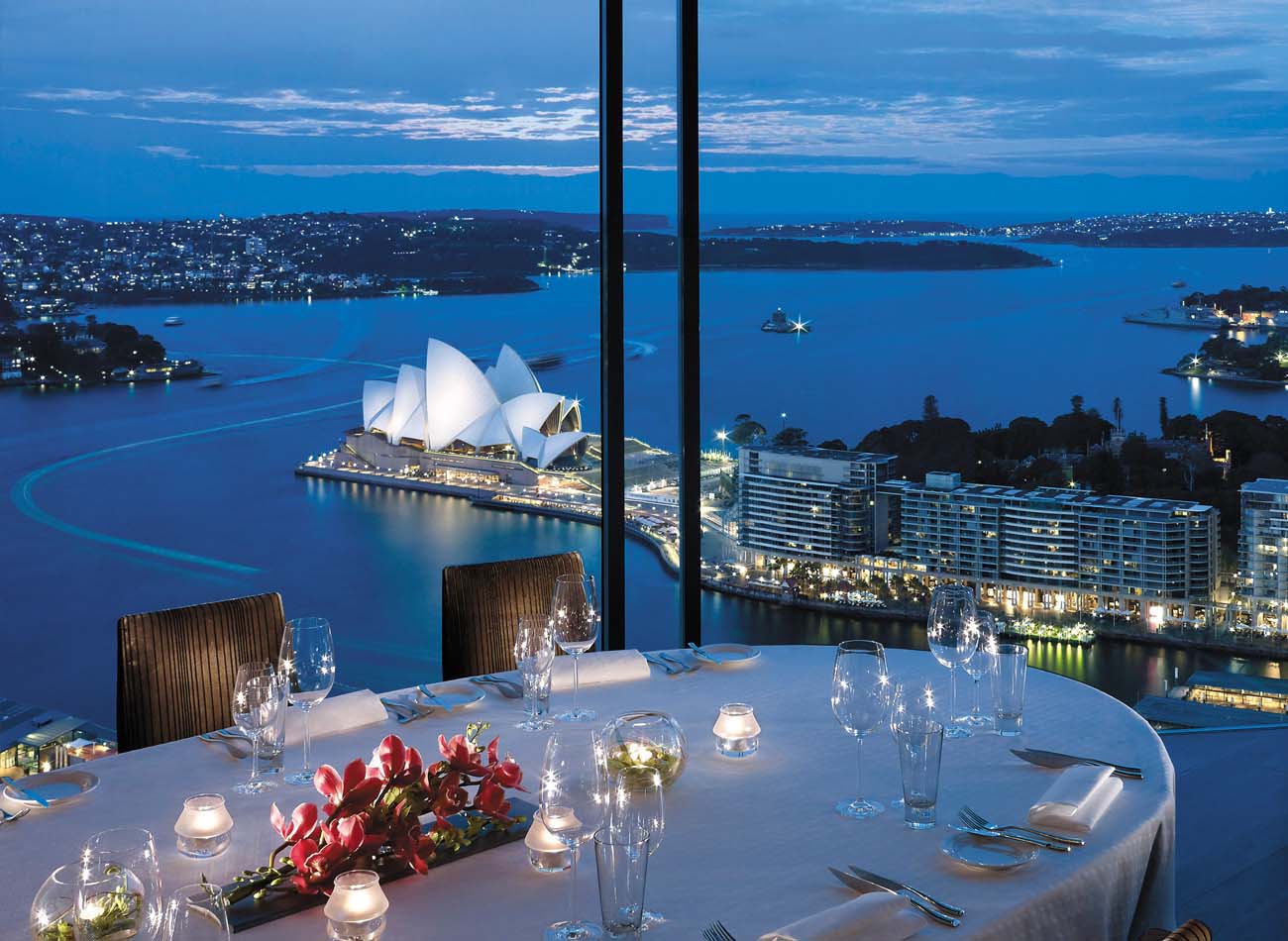 Gold Coast
If you donít want to decide on the full plan of your holiday just yet, you can always opt for some of the†travel deals that are available for you at the Gold Coast†. You can find virtually anything there. There are some amazing beaches, rainforest, activities like whale watching or surfing, and there are still some very luxurious hotels if you simply want to observe this vibrant place from your room.
Palazzo Versace
Although it is situated in the Gold Coast, Palazzo Versace is the world for itself. The name of Donatella Versace promises a truly luxurious and unforgettable experience. This waterfront hotel is just what you can expect from its name. Extremely luxury accommodation with all sorts of spa treatments, bars and restaurants will be at your disposal. Make sure you have your credit card ready, as your cash will not be accepted here.