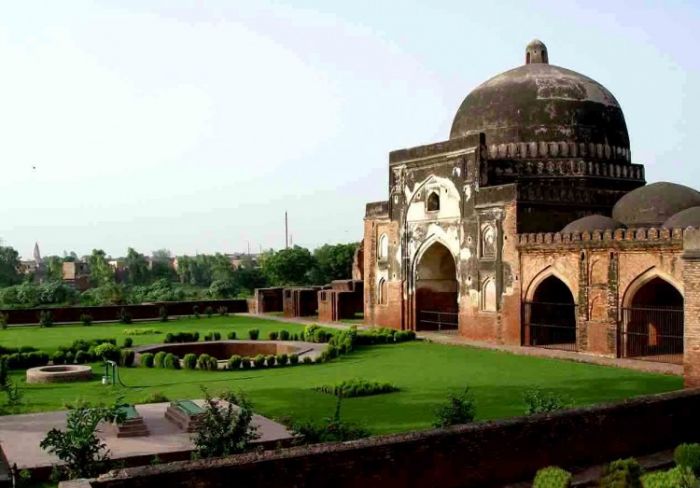 Most visit Places of Interest at Panipat
Known for the battles of Panipat, the historic city of Panipat holds immense significance. The city is also known as the 'City of Weaver' as the region is packed with numerous factories and weaving looms. Included in the list of five legendary cities, founded by the Pandava brothers, the battle city also came to be known as Panduprastha. The city has many significant tourists' attractions, exciting travelers from various parts of the world. Every year a hoard of visitors come to explore the charms of the land. Have a look at some of the listed attractions before you plan a trip to Panipat.
Panipat Museum: Confluence the past with the present culture, Panipat Museum is ideal for creating awareness about the history, culture, art and craft of the land. The museum houses unique collection of antiques, inscriptions, weapons, sculptures and armors of the ancient devoted heroes. It is also boasted with antique pots, coins, jewelry, art and craft of the kings of the past era.
Devi Temple: The Devi Temple is a famous attraction of the city. This is a popular shrine, dedicated to the local Goddess of Panipat. This unique place of worship is renowned for its architecture and historic sculptures. You can also visit the Temple of Lord Shiva nestled next to the Devi Temple. This glorified temple was built by a Marathacalled Mangal Raghunath.
The Kabuli Bagh Mosque: Kabuli Bagh allows the travelers to experience how Mughals celebrated their victory in battles. This beautiful garden is accompanied by a mosque made of bricks and sandstones. It was built by Babar to commemorate his victory over Ibrahim Lodhi in the vigorous Panipat battle. This mesmerizing beauty was named afterMussammat Kabuli begum, wife of Babar.
Salar Jung Gate: A must visit attraction at Panipat is the Salar Jung Gate. This magnificent charm was built in the ancient times to admire the unique architectures ofmammoth structures. It has a huge strong gate marked by architectural significance with a colorful market lying close to it.
Tomb of Ibrahim Lodhi: Constructed in the memory of Ibrahim Lodhi, a tomb was built in the Panipat city. It is rectangular in shape positioned on a high platform, attracts a flurry of tourists to view this historical charm of the land.
A combination of marvelous architecture and glorified history, Panipat represents a splendid structure and serene atmosphere.