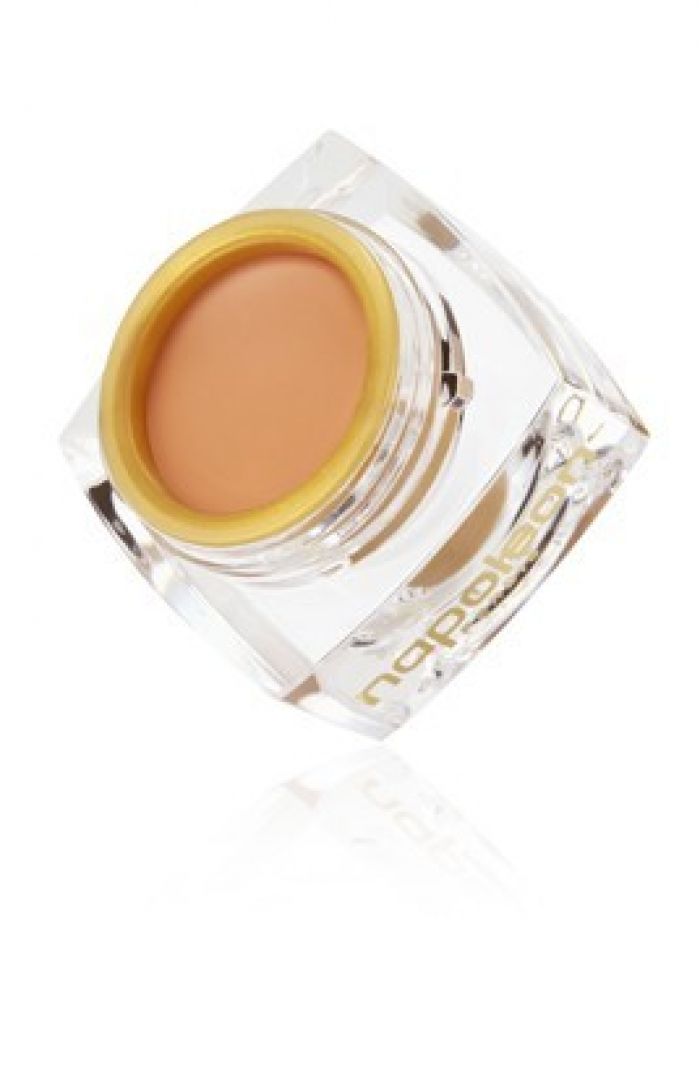 Napoleon Perdis
You had a late night last night. Too many Oktoberfests be exact and now your face is showing the damage.
Say hello to Napoleon Perdis The One Concealer. This is not your ordinary concealer but just might be the best kept secret in the beauty industry.
The pocket-size pot that is small enough for a purse is designed to not only hide dark circles and bags but also even out redness, blemishes, and pigmentation patches. It doesn't stop there, as we soon learned. The best part about this unique concealer is that is blends in with nearly every skin tone so you don't have to try to match up the color to your skin type.
The peach/nude shade starts off as a solid cream that melts into the skin (when warmed slightly with the fingers) thanks to skin-compatible esters that aid application. The high pigment content in the formula - and the peachy nude hue - deliver convincing, medium-weight coverage to camouflage imperfections including under-eye circles and bags, blemishes, sun spots, broken capillaries, and any redness. When blended carefully into the skin it leaves a matte finish that helps conceal fine lines and wrinkles.
The result? Flawless skin. Who could ask for anything better?
For more information on Napoleon Perdis The One Concealer, visit www.napoleonperdis.com.