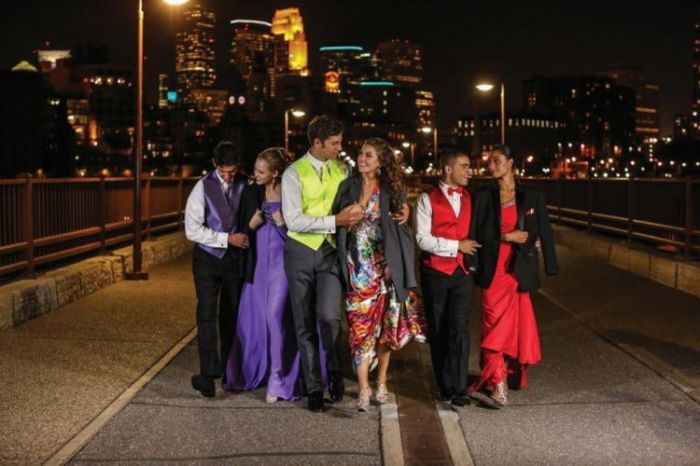 Mr Formal
High school is a time of my life that I'm incredibly happy to be done with, but I do think some fashion advice would have been utterly welcome at the time. Though this article is aimed at teens getting ready for their upcoming proms in Oregon, it's applicable anywhere and offers up a couple of fashion tips for anyone getting ready for a formal night out.
 
Prom, that perennial coming-of-age event, is as reliable a marker of the advent of spring as the blooming daffodils and tulips.
Fortunately, this season's crop of prom fashions come in as many varieties and shades as there are spring blossoms, so there's no need to feel like a wallflower.
"Prom is about a dream-come-true type of fantasy," says Michelle Moline, owner of Christella's Wonderful World of Dresses in southeast Portland. "It's the largest social occasion for a young woman until she gets married." Read More