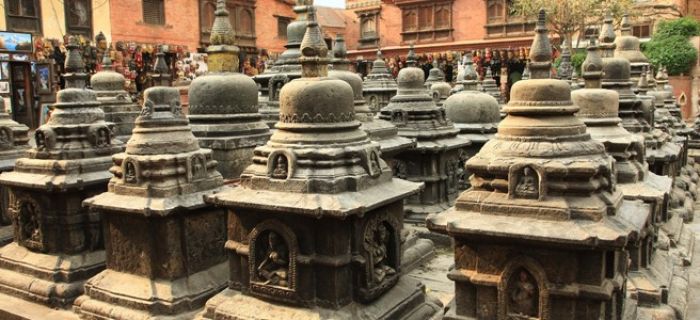 10
Nepal a small yet beautiful country of south Asia is no less than a paradise for nature lovers and adventure enthusiast. But many travellers quickly find that Nepal is not just a country of natural attractions but a country of great cultural heritage and traditions is an ideal destination to visit. So grab the opportunity and book flights to Kathmandu, the capital city of Nepal and get ready for an exciting trip.

The country boats several amazing destinations that you can't afford to miss while enjoying holidays in Nepal. Kathmandu is the largest city of Nepal is decked with amazing attractions. To better understand the rich cultural legacy of country, do visit Syambunath, a massive Buddhsit Stupa which has substantially unchanged since 14th century. It is also known as Monkey Temple. An appreciation of Stupa is best gained by proceeding around it while praying.

Pashupatinath Temple, dedicated to Lord Shiva is one of the jyotirlingas is a most sacred site for Hindus is a sacred pilgrimage that attract thousands of travellers from all corners of world. To catch the glimpses of these magnificent sites catch best deals flights to Nepal and enjoy these sites of great cultural importance.

Those who love adventure, there is no better place than Nepal. Royal Chitwan National Park has long been one of the greatest treasures of country and is a UNESCO preserved site since 1984. Annapurna Range is the starting point of most astonishing treks is rightly called the "Ranges of the Gods". It is a blissful site and has the range of heavenly treks like Annapurna 1, Glacier Dome, Annapurna, Fang and the fishtail peak of Machhapuchhare. With several peaks ranging above 7000 meters, the experience is indeed thrilling.