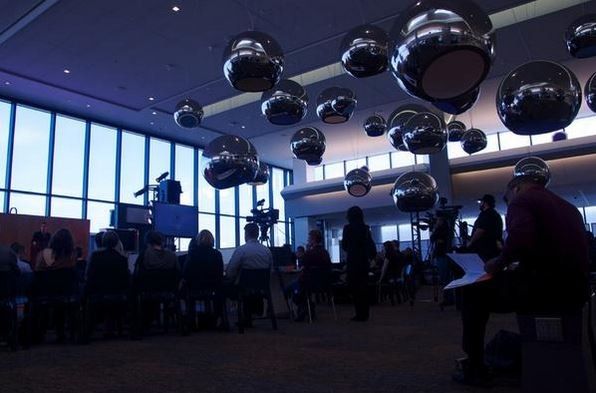 Renee Frojo via bizjournals.co
Travelers through San Francisco International Airport (SFO) have been treated to a new luxury terminal which, honestly, seems more like a modern art exhibition than a once-through spot for flyers. Some of the designs might be a little over the top, but, overall, it's a fresh, clean step in contemporary architecture and design.
Travelers departing through San Francisco International Airport's sumptuous new Terminal 3 might be temped to forget about traveling after all.
Opening to the public on Tuesday, the newly renovated 65,000-square-foot ultramodern Boarding Area E houses 10 gates for United Airlines and is decked out with swanky amenities.
Designed by Gensler, the renovated terminal features a children's play area, spacious bathrooms, comfortable guest amenities, local retailers and is entirely wired for tech-toting travelers. The design also allows for an inordinate amount of natural light. Read More