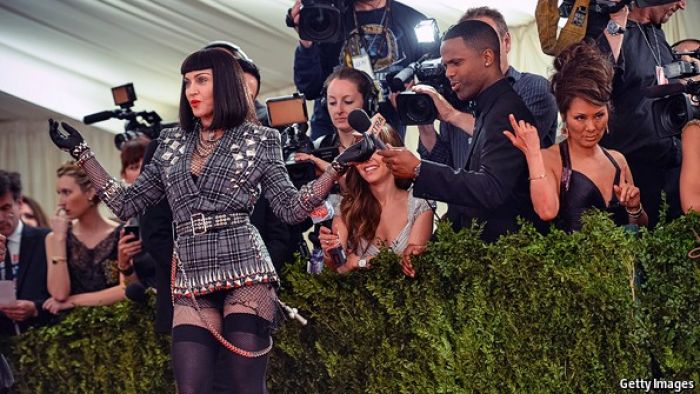 Photo courtesy Getty Images
You certainly can't win them all, and New York's Metropolitan Museum of Art is learning a fairly harsh lesson now that their Punk: Chaos to Couture exhibition has been met with some rather unmerciful critics. Criticized for missing the soul of punk and focusing on its mere trappings, the fashion exhibition fell flat on its face.
IT WAS bound to be a disaster. For weeks New York society had been working itself into a tizzy about the theme for the 2013 Met Ball: punk. Designed to draw attention to the Metropolitan Museum of Art's new exhibition "Punk: Chaos to Couture", the Met's annual sartorial gala promised a frothy mess of leather and lace concoctions on pilates-toned living mannequins. Indeed the red-carpet result, on May 6th, was duly irksome.
It was a silly idea to begin with. Doing punk through the clothes is like trying to do hippiedom with peace symbols. Punk was never about the threads. (Read More)