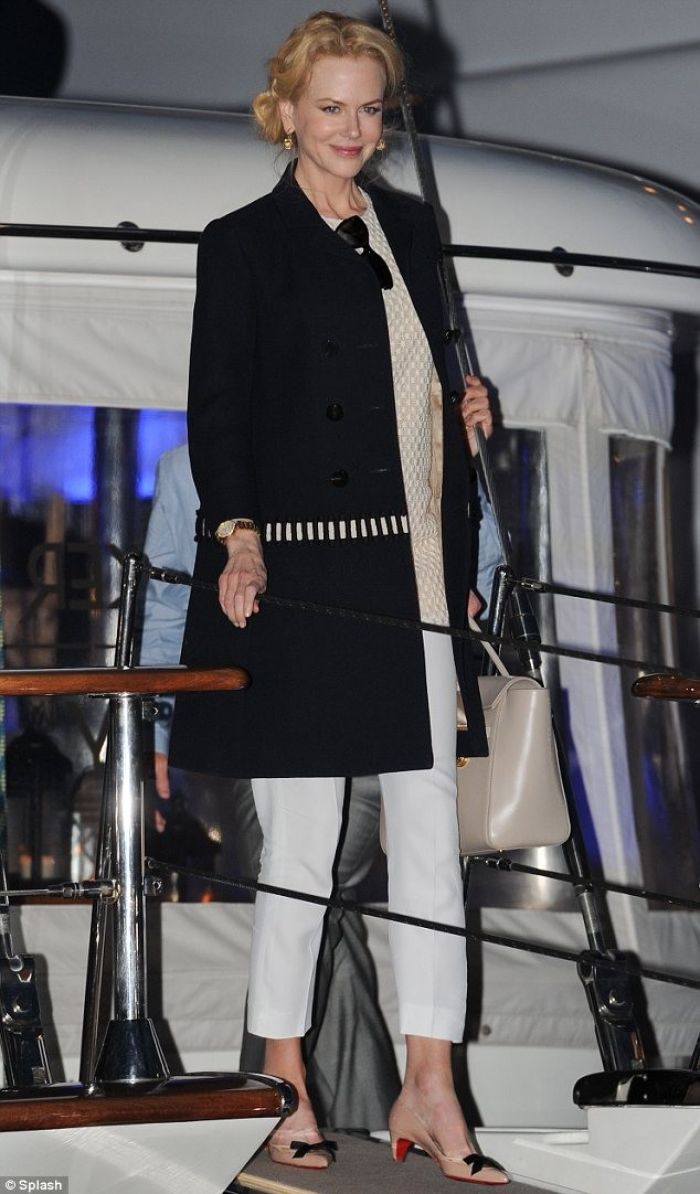 Image from Splash
Classy, reserved and stylish, Nicole Kidman can absolutely still dress to impress, if her recent appearance aboard John Walker's luxury yacht was anything to go by. With an impressive combination of cream blouse and deep navy jacket, Kidman seemed radiant as ever with a look topped by a vintage updo that fit the ensemble perfectly.
She plays the princess consort of Monaco in her new film, and Nicole Kidman certainly brought some regal prowess to Colin and Livia Firth's private dinner aboard the John Walker and Son Voyager yacht.
The Hollywood actress chatted to guests on the luxury vessel on Friday afternoon.
But Nicole, 45, wasn't the only power player on board, as heavyweight producer Harvey Weinstein also made up the sea company.
Nicole's look was as classically stylish those outfits worn by Grace Kelly herself.
She stepped out in white cigarette pants, a cream top, with a black and cream stripe detail coat and matching nude and black ribbon Christian Louboutin kitten heels. (Read More)