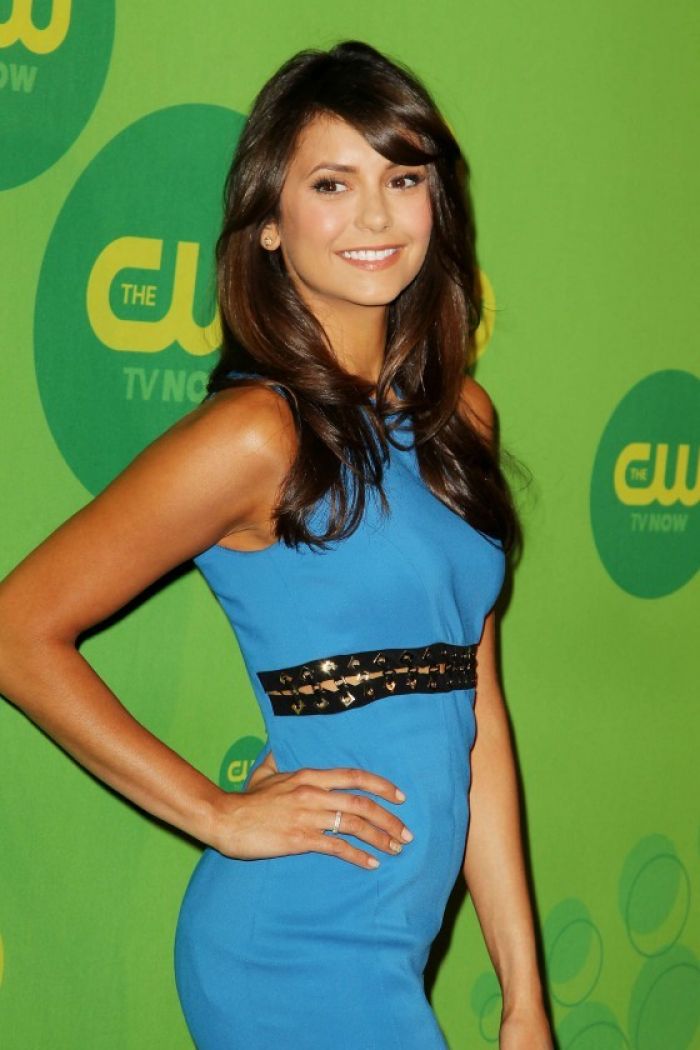 Image via gotceleb.com
Clean and classy, with just enough curve to keep the mind wondering, Nina Dobrev appeared on the CW Upfront in London wearing a blue dress that complimented her everything, really. Blue really is the color of the fashion season, and Nina hit the mark with the classy number.
The star opted for a form-fitting, sleeveless dress that worked so well against her complexion. Did you love Nina's latest look? If you did, SHOP if you want to get the look for less.
Nina Dobrev never ceases to amaze us. Fresh off her edgy and cool appearance at the 2013 Met Gala, the star stepped out on the red carpet in NYC for the CW Upfront at the London Hotel where she opted for a blue Versace dress that clung to her curves.
Nina Dobrev CW Upfront Dress:
The 24-year-old looked perfectly polished in the ensemble and the dress was so appropriate for the occasion. (Read More)