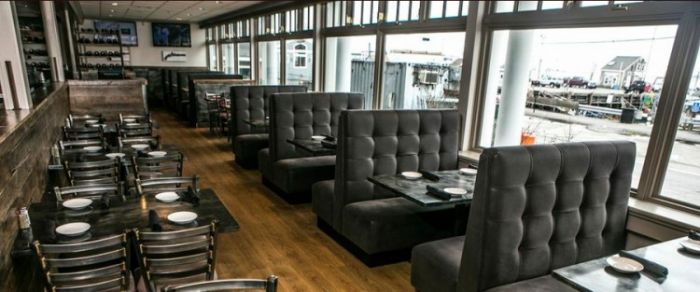 Nix
Ever wish one of your favorite Boston restaurants opened a second location on the South Shore? That's just what happened to us when we heard that Nix's Mate of Boston was coming to Plymouth.
The newly opened second location right on Town Wharf in Plymouth offers some great waterfront views with outdoor patio for al fresco dining. (The original Boston location, Nix's Mate, was named in honor of one of the smaller Boston Harbor Islands so we knew seafood would be paramount on the menu). We recently visited the Plymouth location on a busy weekend afternoon for lunch.
To get started, our server told us the day's oysters were Blue Points, one of our favorites, so we ordered a dozen enormous briny bivalves, which were served with a nice spicy cocktail sauce. The chicken wings were not the traditional Buffalo style you find on most menus but rather jerk rubbed and smoked topped with a sweet barbecue sauce. Other unique finds on the menu included grilled steak chimichanga, quahog fritter lollipops and a Memphis rib stack.
The scallop roll BLT was a hearty portion of crispy bacon crusted scallops with lettuce, tomato and creamy herb dressing served with a side of golden fries. We loved the sesame crusted ahi tuna burger topped with a spicy aioli and side of Asian slaw also served with fries. Other sandwiches included a turkey burger, North Carolina pulled pork and grilled vegetable panini.
Nix's Plymouth is located at 6 Town Wharf in Plymouth. For more information, call 508-591-7706 or visit www.nixsplymouth.com.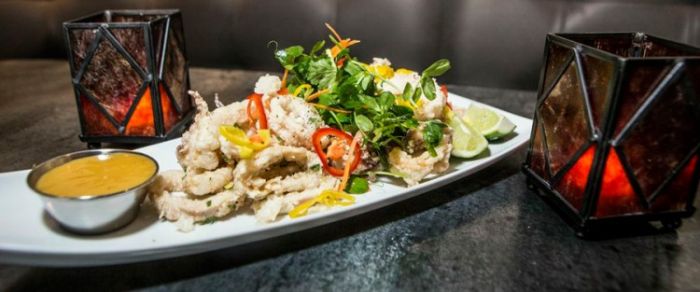 Nix