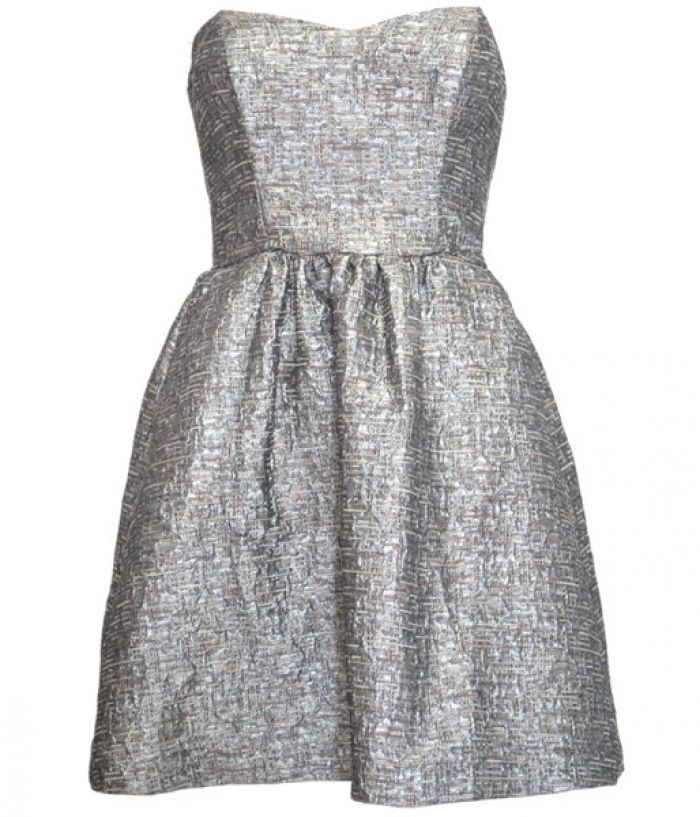 Since 2003, Nookie designs have set the pace for fashionistas worldwide. Designed by Sydney's own Nikita Sernack, Nookiehas expanded beyond its home turf of Australia and is now on the racks of the most trend-setting boutiques in the United States and Japan.

Nookie dresses come in a vast array of prints, colors and cuts. From the Love Cats knit dress, available in a jungle print in lilac, red, tan or black; to Rock with You sequin dress in black or blue, Nookie has the perfect frock for that special night out on the town.

If it's instead an afternoon sun dress you desire, Nookie has designed many. Choose from the Zanzibar Maxi in blue, mocha or purple, a long, but low cut flowing dress; or perhaps you prefer the Enigma, a shorter item with cross-stitching in front, available in black or blue denim. The Marrakesh Frill dress is a beautiful design with a purple print that offers that essence of romance for a special summer evening. In all, Nookie offers about 200 dress designs, most ranging in price between $100 and $200.

Prefer to mix and match? Nookie blouses come in a vast array of styles, whether it be bodysuit, tee, off-the-shoulder, bare midriff, tank or halter. Pair one of Nookie's tanks with the Rumble in the Jungle oversized dress shirt in earth or ocean for that trendy yet casual look. Or, instead, match the French Kiss shirt in floral with a pencil skirt for the office.

The jumpsuit is back and no one does it better than Nookie. Choose from pants or shorts jumpsuits in a large variety of colors and patterns. The Starting Something jumpsuit comes in red, black or charcoal and looks great with a fancy belt and heels. Wear it alone in its spaghetti-strapped, slimming elegance for a night out, or pair it with a jacket and a printed scarf into the office. The blue-printed Kiss and Tell or the purple-printed Daisy Chain jumpsuits make adorable alternatives to summer sun dresses.

The Nookie Beach swimwear line will have you turning heads, whether you're at the beach, pool or lake this summer. No other line offers as many beautiful styles of bikinis and one-pieces. From the basic string bikini in the Rumble in the Jungle print to Nookie's unique Acapella Triangle, a unique cut with broader top and bottom that's sure to flatter any physique, each piece in the line is made to stand out. The multi-colored Nile-wrapped Bandeau, in particular, looks like it walked straight off the fashion show runway. With its beautiful wrapped-around appearance tank with tie, and low cut bikini bottom, one look and its love at first sight.
More body-conscious swimmers can choose from one-piece items that have the most gorgeous cuts, funky prints and unique designs they will look and feel sexier than their bikini-clad friends. Take a look at the Spanish Rose fullpiece in floral, a one-piece with a beautiful patter and a long, flowing ruffle over the upper half. The Acapella Underwire Fullpiece is also a fabulous, unique design with a slimming cut and extra support up top. It has a cinched waist and comes in red or khaki. Most swimwear is available for $100 to $200.