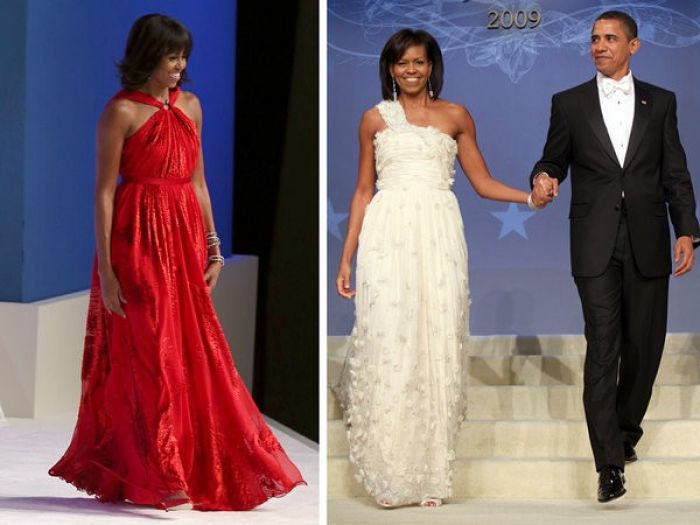 Getty Images/NY Times
While most of us probably sat back and thought, "Wow, Michelle Obama looked great in both of her Jason Wu dresses during the inauguration," others found the fact that she wore two (oh, no!) Jason Wu dresses to be too much to bear and conspiracy theories are already populating the internet about the MObama's fashion choices.
There are a number of theories as to why Michelle Obama, who has generally spread her fashion love around to many designers, would select the same one for both of her inaugural gowns. An obvious one is that she likes a Jason Wu dress.
But when Mrs. Obama appeared on stage Monday night for her husband's inaugural ball in a bright red gown of cascading velvet and chiffon, many fashion critics were astounded that the designer was Mr. Wu, who shot to international fame after designing the ivory one she wore in 2009. A live shot on CNN showed a visibly stunned Alina Cho, who had been chasing rumors about the dress for weeks. Read More