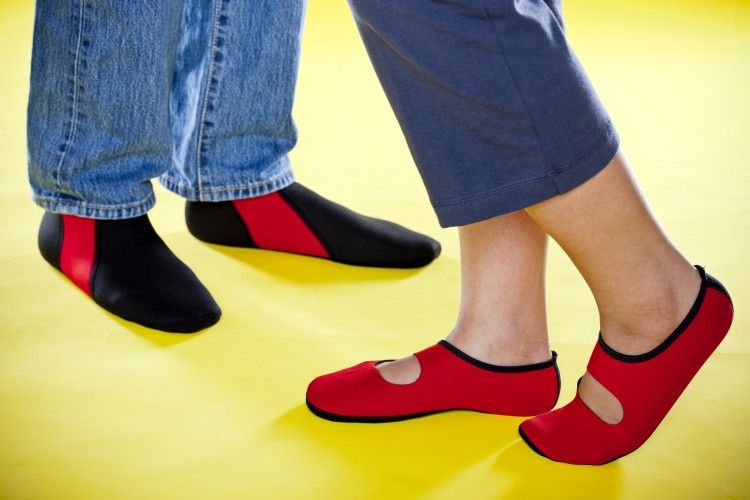 Nufoot
Sometimes you want socks; other times you need shoes.
But now there is something for all those in-between times when you just want something to lightly protect your feet while you lounge at the pool, in the backyard or even at the airport while traveling.
Introducing your new best friend – Nufoot.
The comfort fitting footwear is made of neoprene so it fits snugly to your feet while offering some added protection.
We love these at the airport especially as you eliminate the need to remove them at security while still having some much-needed protection from dirt and bacteria while walking on the public floor.
These super stretchy slip proof slip-ons are water-proof, anti-skid and fully form-fitting.
These would be a great Christmas stocking stuffer gift for anyone who loves walking barefoot while having the comfort of walking in socks yet the protection of walking in shoes.
For more information, visit www.nufoot.com.