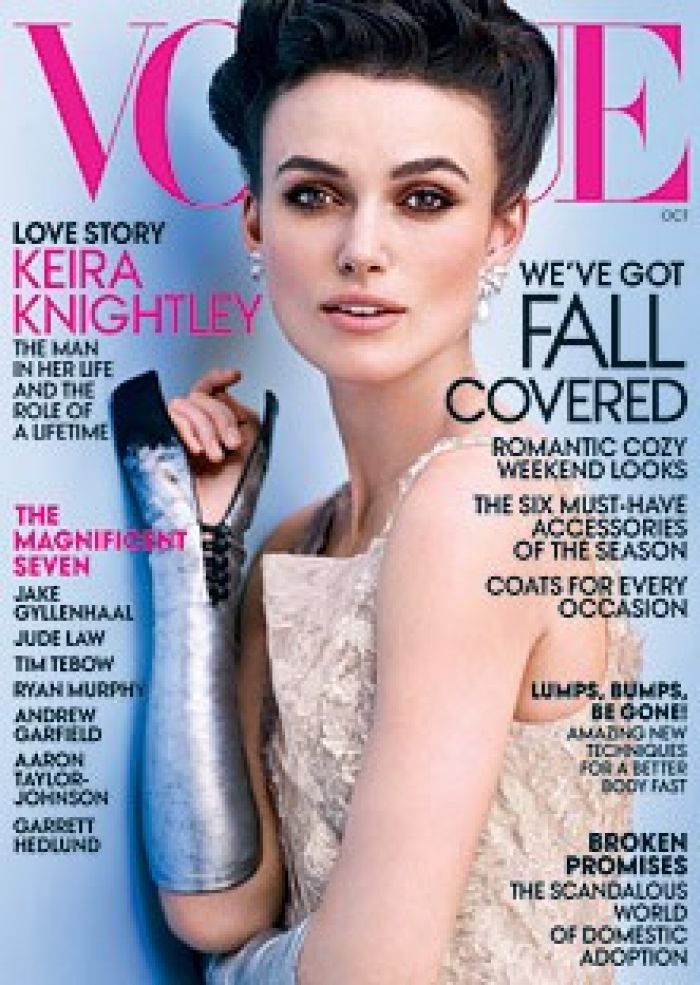 Vogue
It's no secret that all aspects of the fashion world have taken a hit from spending to the shift to digital material from print. Recently, WWD took a closer examination on specific reasons why leaders in the fashion publishing industry like Vogue and Allure, have taken a hit.
Vogue's newsstand sales dropped a whole 16.5 percent and one reason is due to their flop on the Olympic issue with Ryan Lochte, Serena Williams and Hope Solo on the cover. Any PR rep can tell you, releasing anything after the fact makes it old news, which, equals boring. This issue was one of Vogue's weakest sellers because it was released after the Olympics, not during; and let's face it, the athletes on fashion cover trend is on its way out.
What is suggested fashion magazines focus on instead? "The New Three T's: Twenty-somethings, TV and Twilight."
Twilight's, Kristen Stewart she graced the covers for best-selling Lucky, Seventeen and second-best seller for Elle. My favorite Glamour's topless Lauren Conrad (TV and twenty-something) was a best-seller, selling 18 percent above average for the rag.
We wouldn't lie, check out other best-sellers and see where they fall in the Three T's:
Cosmopolitan: Scarlett Johansson
Elle: Blake Lively
Teen Vogue: Chloe Grace Moretz
Town & Country: Ali McGraw
Vanity Fair: Marilyn Monroe
In Style: Jennifer Aniston