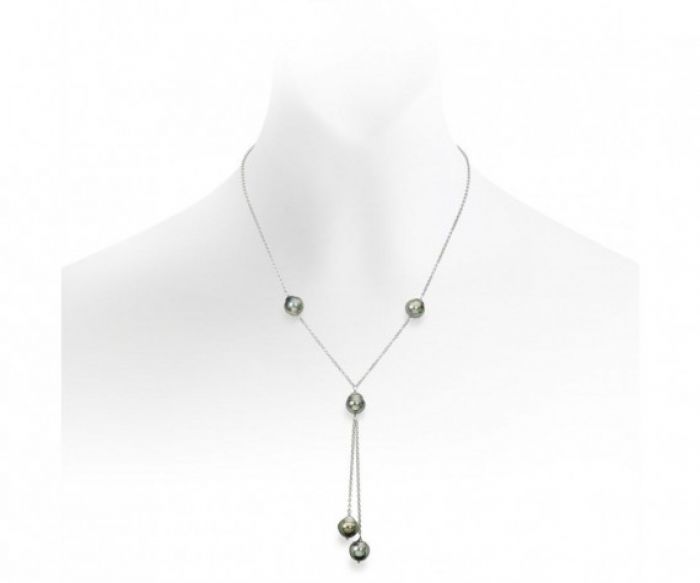 Winterson
It is fair to say that pearls are one of the most luxurious and sought after forms of jewellery but, such is their glamour, they are perhaps not suitable for every occasion. There are certain social situations, however, that are tailored made for pearl necklaces of earrings and if you're looking to add a touch of luxury to an outfit, pearl jewellery is the best way of achieving this.
Below are some of the main scenarios where pearl jewellery is likely to be the perfect accessory for your outfit:
Weddings – There is no occasion where pearl jewellery is more fitting than that of a wedding, particularly a winter wedding. Pearl earrings or a striking necklace are the perfect accompaniment to any wedding dress and will elevate your wedding outfit to a whole new level. There are many different types of pearls available, of course, but when it comes to complimenting a wedding dress, styles such as Akoya and pink pearls are one of the better choices. There are all manner of wedding jewellery to choose from but pearls have a certain appeal which is simply perfect for such an occasion.
Cocktail Parties – There are invariably occasions where you want to make your mark and look a million dollars and pearl jewellery is the perfect way of doing this. When attending an upscale cocktail party, you will need to match your choice of jewellery with your outfit and this is why pearls are such an ideal solution as pearl earrings and necklaces can be used to compliment almost any elegant outfit. Once you've found a cocktail dress that is to your liking, your attention must turn to the jewellery that you are going to wear to accompany it.
Job Interview – Needless to say, you need to make a positive first impression when attending a job interview and nothing exudes more elegance and sophistication than pearl jewellery and, for this reason, it is the perfect accessory to wear to that important job interview. As the old saying goes, "you don't get a second chance to make a first impression" and you won't need any second chances if you turn up to your interview wearing a stylish pearl bracelet or an understated and sophisticated pearl necklace.
If you have occasion coming up where you truly want to stand out from the crowd for your grace and sophistication, you are certainly unlikely to go too far wrong by choosing pearl necklaces, earrings or bracelets to accessorise your chosen outfit. Whether you opt for South Sea pearls, Tahitian, Akoya or Freshwater pearls, you know that you are buying a piece of jewellery that is timeless as it is elegant and which will be perfect for all those upmarket occasions in your life.
Winterson
Pearl Necklace
Winterson
Pearls