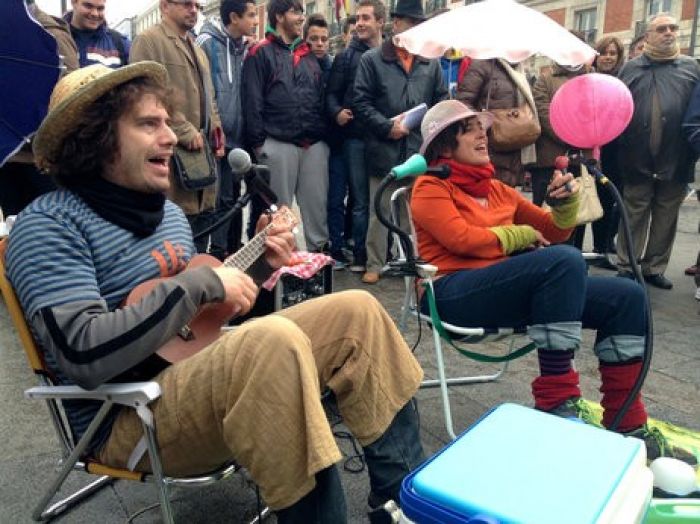 Lauren Frayer/NPR
The mayor of Madrid, Spain, seems to think that the number of street performers throughout the city has reached a breaking point, and Mayor Ana Botella has enacted an interesting solution. Prospective street performers must now be licensed to ask for money from passersby, and they'll need to audition and prove their talent before being given permission.
On the train, in the park, on the famed medieval Plaza Mayor — the Spanish capital of Madrid is famous for its street performers.
And with more than a quarter of Spaniards out of work, more people than ever before have been crisscrossing the city with their violins and voices, for extra cash. People squeeze giant accordions onto the metro, and roll amplifiers on carts across cobblestones.
The street performers are a tourist attraction. But Madrid's mayor, Ana Botella, says the clamor has reached its limit. Read More