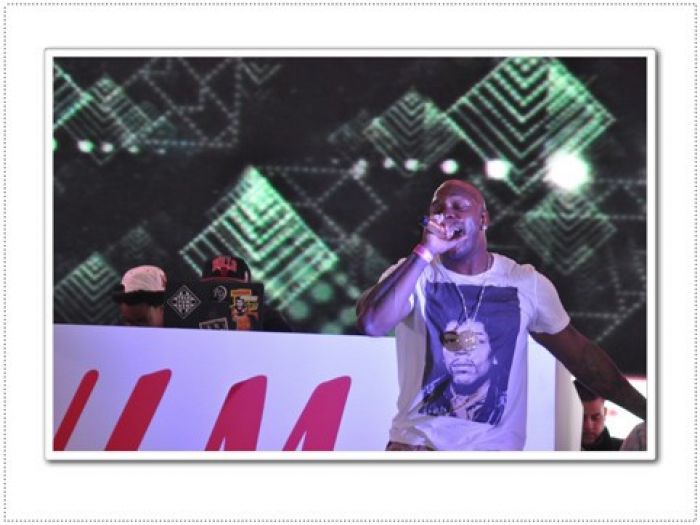 Jessica Rae Anderson
As shoppers sauntered around the new flagship H&M store in Miami Beach on November 7th, they were treated to beverages and a performance by hip hop artist Flo Rida. A few reality TV celebrities from Real Housewives of Miami showed up as well, rounding out a great night for fashionistas.
Leave it to the trendy Hennes & Mauritz to throw a bang up killer opening gala last night, November 7, 2012 at their new flagship location. It was a media and shopper frenzy as the outflow of over 1,000 people nearly made it impossible to enter the former historic art deco Lincoln theater.
Superstar hip-hop artist, Flo Rida performed up close and personal all blinged out and shirtless at one point, as famed New Yorker and DJ, Mia Moretti spun it up. The scene was hot and filled with celebs: Chace Crawford of Gossip Girl, Matthew Morrison from Glee, Paz de la Huerta of HBO's Boardwalk Empire and local starlets like; Adriana De Moura and Lisa Hochstein of Bravo's The Real Housewives of Miami. Read More