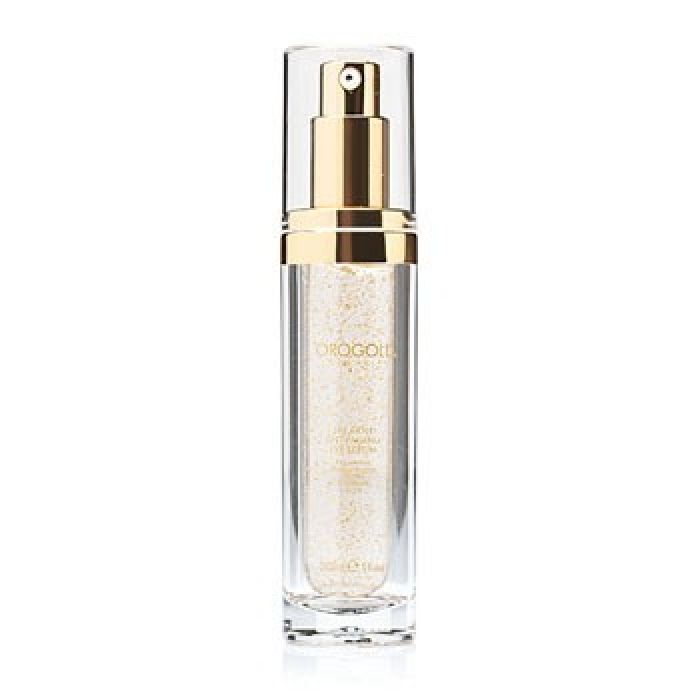 Orogold Cosmetics
Crows' feet, fine lines, laugh marks – whatever you want to call them, no one wants this undesirable look. As we age, the thin skin around the eyes tends to lose its elasticity resulting in, dare we say, wrinkles.
Instead of panicking when you see the first start of these lines forming, it's time to reach for an anti-aging eye serum.
We prefer ours in the form of 24K gold from Orogold Cosmetics.
Just put some of the luxe serum on before bedtime to help firm up the skin around the eyes. Made with 24K Gold, Palmitoyl Oligopeptide, and Ascorbic Acid (Vitamin C), it works while you sleep to diminish these pesky fine lines.
One of the biggest causes of fine lines around the eyes is not only age but excessive exposure to sunlight, causing people to squint, which makes the lines deepen over time. After just a few uses, we noticed a marked reduction in the appearance of our fine lines. While we can't fight the hands of time, we can certainly do everything possible to look our best as we age and Orogold will be right by our side.
For more information, visit www.orogold.com.