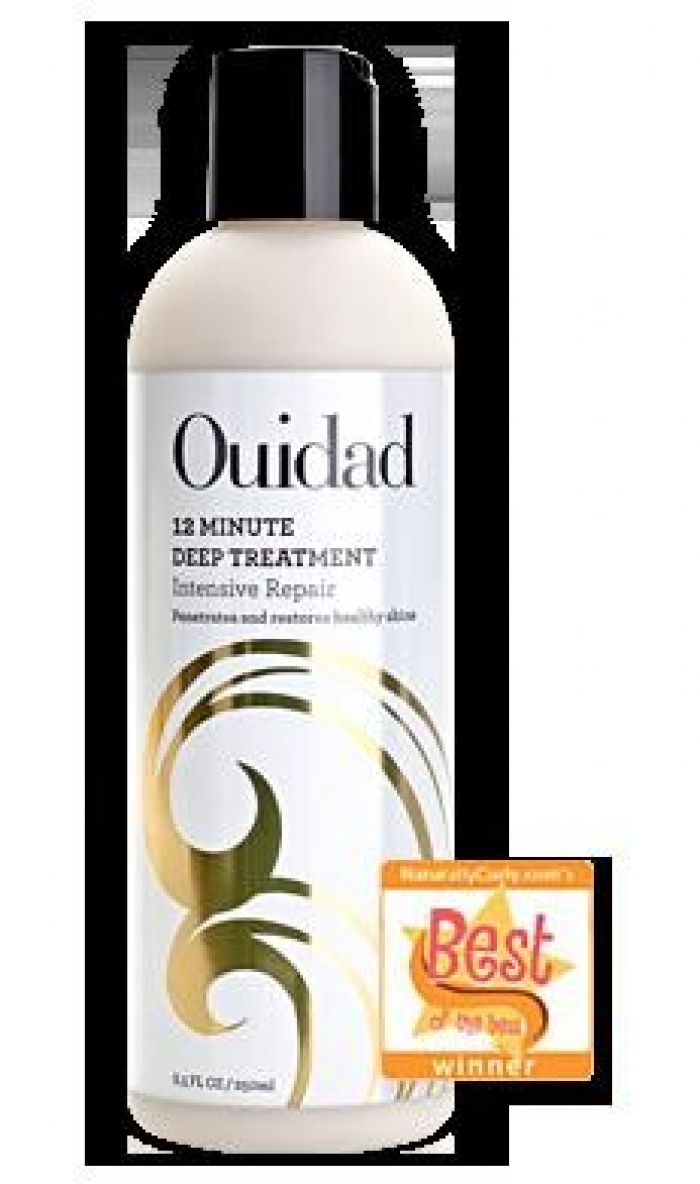 Ouidad
When summertime is over, your hair can seem like all the life has been taken out of it with chlorine, sun damage and overprocessing. Now is your chance to get your hair back on the right track in just 12 minutes.
Meet Ouidad's 12-minute deep treatment that is designed to treat dry and damaged hair. We put it to the test recently to see if it really lived up to what it claimed to do—and it certainly did.
After just one use, our hair was much more manageable, soft and lustrous. The treatment penetrates the hair cuticle restoring our curly hair to its natural healthy looking self. Ouidad products are specifically designed for people with curly hair to replenish curls with moisture.
This just might be one of the most important steps to healthier, curlier hair. The simple, easy-to-use treatment is loaded with 21 amino acids that rebuild the internal molecular layer, allowing hair to regain its own internal weight while replenishing the much needed moisture that is necessary for any curl.
For more information, visit www.ouidad.com.