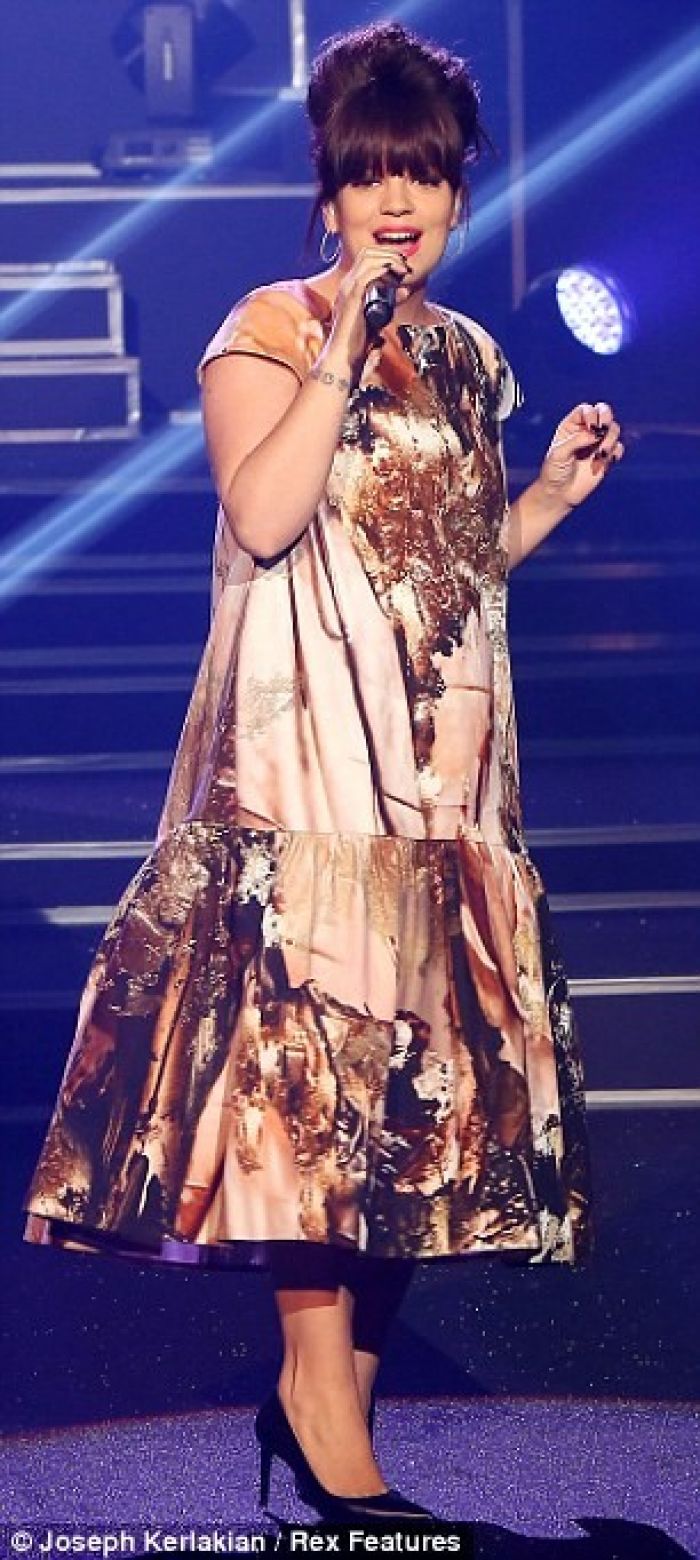 Joseph Kerlakian/Rex Features
It's been a long four years since Lily Cooper, née Allen, decided to call it quits in the music business, but I guess there's something about haute couture that'll make practically anyone jump through hoops. Follow the link below to catch the pics and watch a video of her singing her single Smile.
She famously quit singing in 2009 - stating she had no intention of staying in the music industry or going on tour ever again.
But for fashion lover Lily Allen a gig at Paris Fashion Week was enough to change Lily Cooper's mind as she took to the stage at the ETAM show to sing Smile on Tuesday evening.
She took to Twitter earlier telling fans she still luckily remembered the lyrics to Smile, her 2006 hit.
Before the show she wrote on Twitter: 'Just did rehearsal for tomorrow's ETAM Show with @iamMarkRonson, still know the words to Smile, which is good. #mumback.' Read More