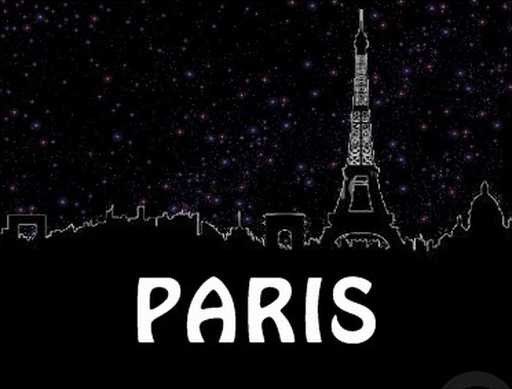 n/a
Backpacking Through Paris in Style
Paris is one of the most decadent and beautiful cities in Europe, which is exactly why I picked it for a backpacking trip last year. Like many of us, I have to travel on a budget, so Paris wasn't the first destination that jumped at me as a place to visit; it is renowned as an extremely expensive city. However, Paris can be done on a budget without compromising fun! Here is my guide to the best Paris has to offer in 2013.
Where to stay
There are many options for affordable accommodation and hostels in Paris and as long as you don't mind being on the outskirts of the city, you will be pleasantly surprised by the quality. A personal favourite of my trip was the Vintage Hostel, located near to Paris's Gare du Nord train station, this was a great base for travelling into the city as well as onto other neighbouring towns. The hostel only opened its doors to guests in 2009 and has been decorated in a vintage French style which is lovely.
All the rooms in the hostel have private bathrooms, which offer a nice touch as well as air conditioning. Not that it was hot on my trip, but in summer months this is perfect. Double rooms even have TV's and balconies, much like being in a small hotel, and there is WIFI in the communal area although this doesn't span to the rooms. All in all it was a lovely, clean and friendly hostel which offers easy access to the city.
Great things to do on a budget
One of the first things that I wanted to do in Paris was explore the Cathedrals and Churches and I was pleasantly surprised to find out that the majority of them were free to enter. Notre Dame Cathedral was definitely my favourite, I didn't enter as the queue was very large, but outside the cathedral are some lovely cafes where you can sit and enjoy the fabulous architecture. You can also climb up to the top, for a small fee, and look out over the city.
I also loved the fact that all the museums were free. The Louvre and the Musee d'Orsay had to be my favourites. The chance to view the Mona Lisa up-close was particularly memorable - although if you are planning a trip here then visit very early in the morning or late in the evening otherwise the queues are very long.
Another great thing about Paris is the sheer amount of small streets with cafes, shops and art gallery crammed in them. I loved just wandering from coffee shop to coffee shop taking in all the art, street theatre and parks along the way. I would advise to take a picnic with you each day as the food is expensive. I treated myself to evening meals and enjoyed supermarket trips for lunchtime. It was nice to try the local breads, cheeses and cold meats at reasonable prices.
Paris is a decadent city but that doesn't mean that you have to spend a fortune to enjoy it. I had a wonderful time and kept within my tight budget.