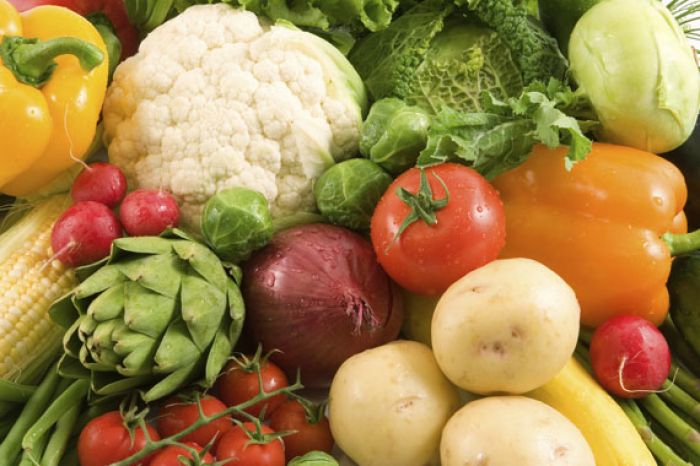 Tonight I made parmesan crusted artichokes to accompany our meal, a delightful yet simple recipe which only requires cutting the
artichokes
in half, basting with balsamic vinegar, sprinkling with freshly grated parmesan and baking at 350 degrees for about 20 minutes. Making these artichokes is a sure sign that spring is in full bloom and that there is a marvelous array of seasonal vegetables ready to be harvested and sold.
As I am constantly on the lookout for easy, healthy foods to feed my family, springtime becomes a mecca of nutrition. Fresh vegetables are chock full of essential vitamins and nutrients and are remarkably delicious, even for children, with just a bit of salt, pepper, olive oil and garlic added. Not only are fresh vegetables a wonderful snack or side dish, but with the coming of spring local and organic vegetables are quite easy to find due to the simplicity and availability of farmerís markets. Locally grown vegetables which are available at farmerís markets are typically more delicious, contain more of the nutrients and can even be cheaper than they would be at the grocery store!
Of course now you are wondering what vegetables I look for when I am frequenting farmerís markets in the spring. Although you can find them easily year-round, carrots and beets are at their sweetest in this bountiful season and it will truly be worth your while to stock up on them. The aforementioned artichoke is one of the seasonís delights as well as that green treat, asparagus. Peas and lettuce are at their peak in the spring time too, vegetables which compliment just about any meal or make their own meal. With lettuce being the basis of a fresh salad, itís no wonder spring is known as salad season!
For a full guide to the best vegetables of spring, check out justluxeís photo gallery of the 10
best vegetables
of the season. As for me, well, Iím off to the farmerís market to stock up!