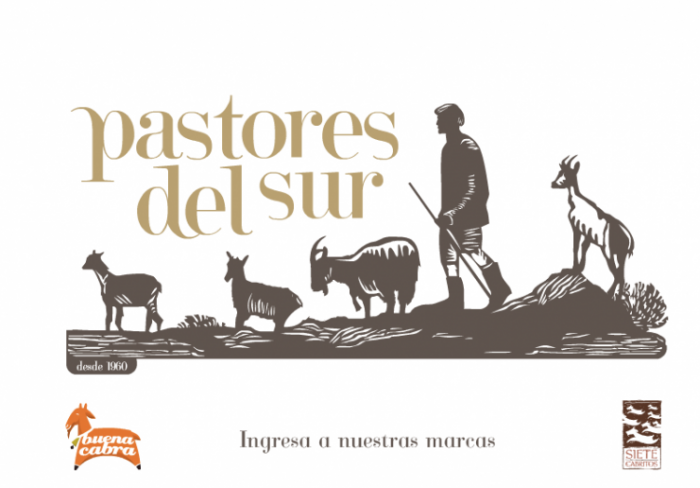 The Pastores del Sur is a family business in the true sense of the word. Founded by a brother and three sisters in 1952, their working dairy operation expanded to include seven cousins. In addition, there are non-family members, such as the cheese-maker.
An important transformation in production happened in 2006. The dairy switched from methane-belching cows – who contribute to global warming in the same league as the transportation industry – to environmentally friendly alpha-munching goats. The health focus is that goat milk products do not contain lactose and are more easily digestible, particularly for children. And goats – both literally and figuratively – leave a smaller footprint than their bovine counterparts.
Pastores del Sur cheese fits snugly into the niche gourmet market. But what, exactly, is it that makes it so special? Sofia Espain pauses for a moment and then answers, "Our goat cheese is not as strong as some. And we have a variety of distinct flavours, including natural, pepper, oregano and chilli. We are also bringing out a new brand that contains olive oil. Also our cheese comes in different textures, so it can be naturally firm or semi-hard. Consequently, it can be eaten as it is, used as a spread or melted for cooking."
Facts about goats
According to Swampy Acres Farm, goats were the first animal to be domesticated, so they have been with us for about seven to 10 thousand years. Worldwide there are about 500 millions goats, with 170 million of them being in China. Although an estimated 72 percent of the world's milk consumption is from goats, the cow still rules the barn in Argentina. But Paco Espain – the father of Pastores del Sur – has a mission to educate the non-experimental Argentinean pallet about the health benefits of switching to goat products.
On the farm
About 900 kilometres north of Buenos Aires, the dairy is located near Villa Dolores in Cordoba. On this 20 hectare farm the goats can roam about, chomp on legumes and do the sorts of things that goats do. And they are all, so, well – cute. Goats are the sort of animal that make you feel gooey and you instinctively want to pet them. But take care as some goats bite. They are also known to butt, so it is a good idea not to leave your back-side unguarded, particularly if there is a horned buck around.
What it is really like on a goat dairy farm? Think fresh air, rolling green hills and the smell of warm milk wafting through the air. At Pastores del Sur there are about 620 goats. Many are milk-producing does – 280 – but there are a few bucks around for reproduction purposes and any number of kids. When moving in official goat circles, avoid the terms "nanny" and "billy" as it immediately identifies you as an amateur. The herd queen – yes, goats have a pecking order just like chickens – keeps an eye on things, gets the prime spots and muscles in on the best feeding place. The head buck does the same thing on the male side of the herd.
The dairy operation
The most accurate description of the operation at Pastores del Sur is "squeaky clean." The white-coated, hair-netted, masked, gloved staff who work with the milk would be equally at home in a hospital operating room. And the equipment all comes in one texture: gleaming stainless steel.
With milk products, the temperature needs to be constantly monitored. To make cheese, the milk is heated to 65 degrees. Refrigeration is another key requirement, so the cheese is then kept at a constant five degrees for another 20 days.
Target market
Although you can drive into the farm in Villa Doloares if you are in Cordoba and purchase milk and cheese on the spot, Pastores del Sur deals more with wholesalers rather than individual shoppers. That said, you can order siete cabritos from Mercado Libre. So keep an eye on gourmet food outlets, upmarket restaurants and major hotels as you will see Postores del Sur products increasingly appearing there as the Argentine pallet evolves.
Contact Information:
Mercado Libre: Queso de cabra artesnal
http://articulo.mercadolibre.com.ar/MLA-429558491-queso-de-cabra-artesanal-horma-de-250g-_JM
http://www.facebook.com/PastoresDelSur
Reference:
Swampy Acres Farm: http://swampyacresfarm.com/RandomGoatFacts.html