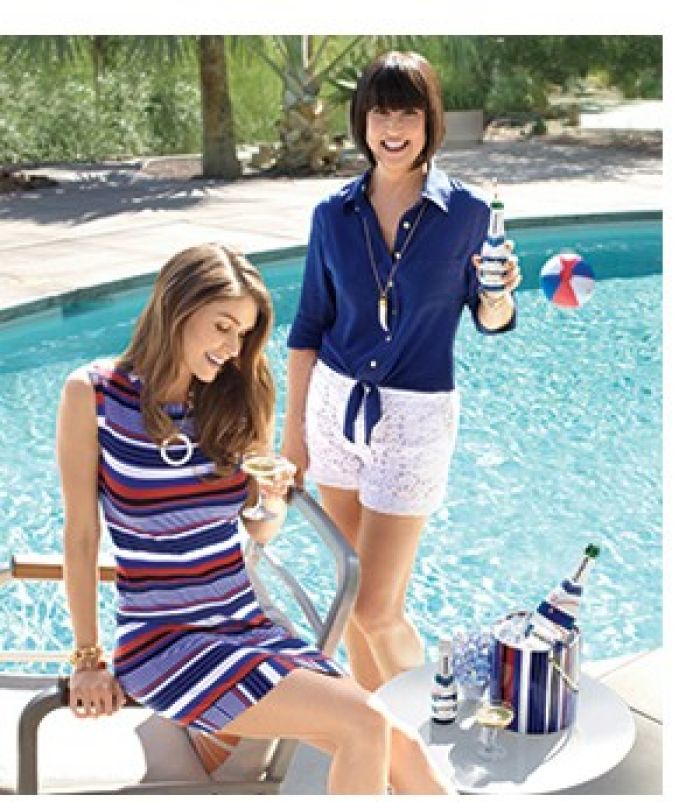 Courtesy Trina Turk
Sip in style this July 4 and all summer long with Trina Turk designs and Domaine Chandon.
Known for her bold use of color and playful prints, Palm Springs resident Trina Turk has brought Chandon's "American Summer" to life with her exclusive design line for Chandon, America's leading sparkling wine producer. Creating a fun, versatile dress and signature ice bucket, Trina customized each item with a dynamic stripe print inspired by Chandon's 2013 Limited Edition bottle.
The exclusive Trina Turk & Chandon dress, with its vibrant stripes of color is casual but sophisticated, transitioning effortlessly from a lazy day by the pool to a summertime dinner party. The vintage inspired ice bucket, featuring the exclusive red, white and blue striped print and gold hardware will bring sophisticated style to your table. Just pop in a couple bottles of Limited-Edition Chandon, slip on the Trina Turk dress and get ready for a stylish summer soirée.
"Chandon is a California classic, so when they invited me to design items inspired by the American Summer bottle, I was delighted," said Trina Turk, CEO, Trina Turk. "Being a California-based designer, it's a natural fit to partner with Chandon. The modern nautical design of the bottle reminds me of my favorite things: the beach, warm summer nights, and casual-chic American style."
Made in California, the Trina Turk dress retails for $208; the ice bucket retails for $58. Both are available until supplies last at all select Trina Turk namesake retail boutiques – including Los Angeles, Miami and the groundbreaking Palm Springs boutique housed in a 1960s low-slung, glass-walled Albert Frey building at 891 N. Palm Canyon Drive -- and online at www.TrinaTurk.com.
Domaine Chandon is located at 1 California Drive, Yountville, CA and is open for daily tours, tastings and culinary experiences. www.chandon.com/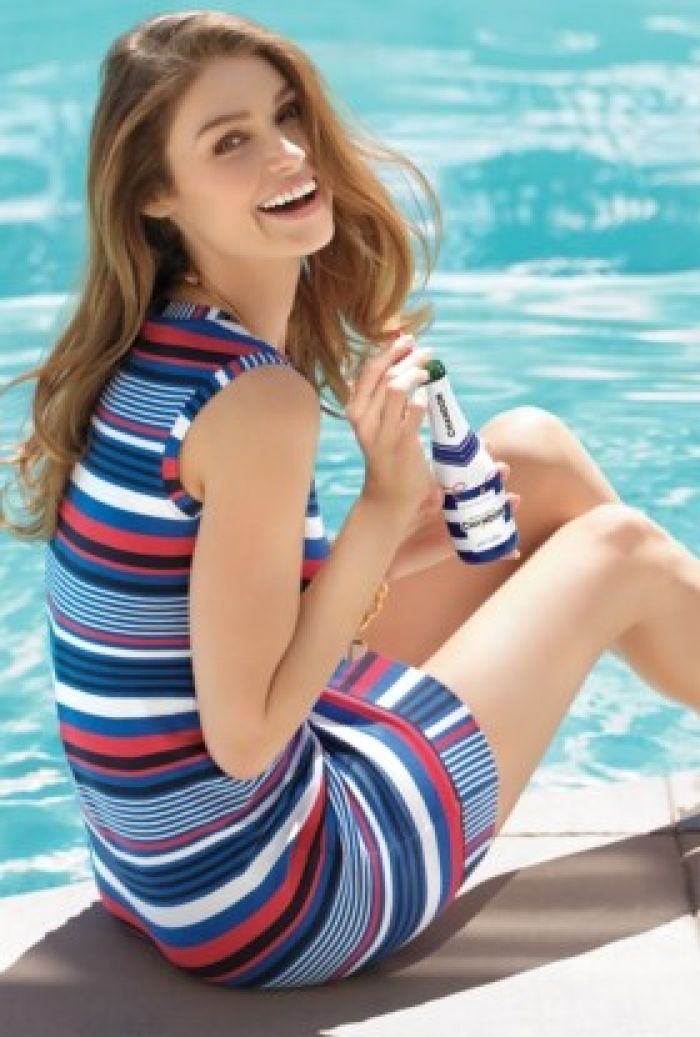 Courtesy Trina Turk
The Chandon Dress by Trina Turk
Courtesy Trina Turk
The Chandon Ice Bucket by Trina Turk