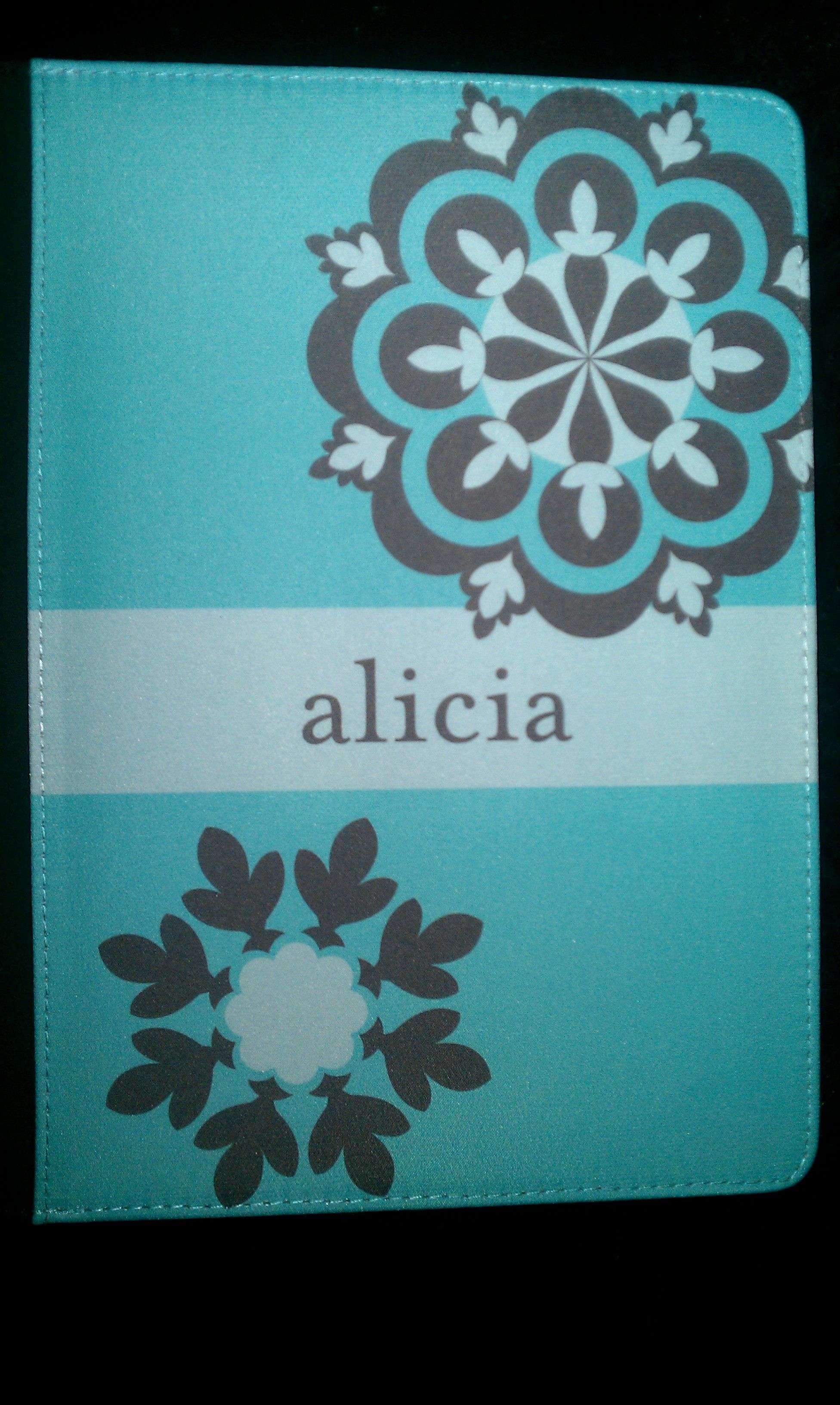 Alicia Butterfield
I have to say that I was not a big fan of the Ipad until I got a Customized Folio first from Shara's Paperie. Shara's company can customize just about anything for you from luggage tags to note cards. So I went to the Apple store in search of an Ipad for my new Personalized Folio case. While shopping with the folio in tow, about 10 people called me by name asking where I got this cute folio from. Of course I tell them about the company and give them the website.
This stylish iPad case personalized for you will fit the iPad 1 or 2 and allows for the camera and speaker to be used. Each case is made of neoprene and embossed leather with suede accents which makes the case very luxurious thus offering tough protection while looking fab. Looking for a special gift for someone with an iPad? This iPad case personalized will certainly do the trick.
She opened in Memphis(my hometown) in 2004 with the goal of bringing new, designer invitations into the marketplace along with serving as the personalized gift shop for the Memphis market, and shopconfections.com represents our take on what an online personalized gift and stationery should be. In the time since Shara's Paperie opened, we have become Memphis' premier location for custom wedding invitations, creative stationery ideas, personalized invites, printing and unique cards.

You can contact them via phone at 901.737.505 or website.