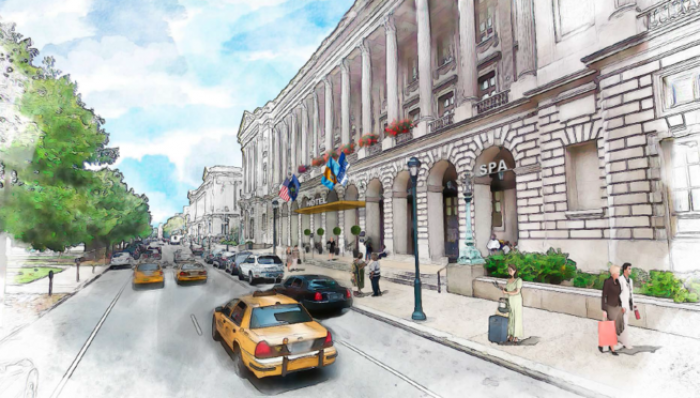 via NBC Philadelphia
Slated to offer 16,000 sq. ft. of luxurious spa and fitness space as well as 14,000 sq. ft. for events, the Family Court building in Philadelphia is going to be renovated into a luxury hotel, says Mayor Michael Nutter. Do you think this is a good move or likely to be an empty promise? Sound off below.
Philadelphia Mayor Michael Nutter announced a major development project the city's about to undertake in a press conference at City Hall Tuesday afternoon.
The announcement confirmed that a luxury hotel will replace Family Court in the 247,000 square-foot building at 1801 Vine St.
Peebles Corporation out of New York and local developers P&A Associates, best known for the Murano Condos and St. James apartments, will work together on the development of the $85 million, 199 room Krimpton Hotel. Read More