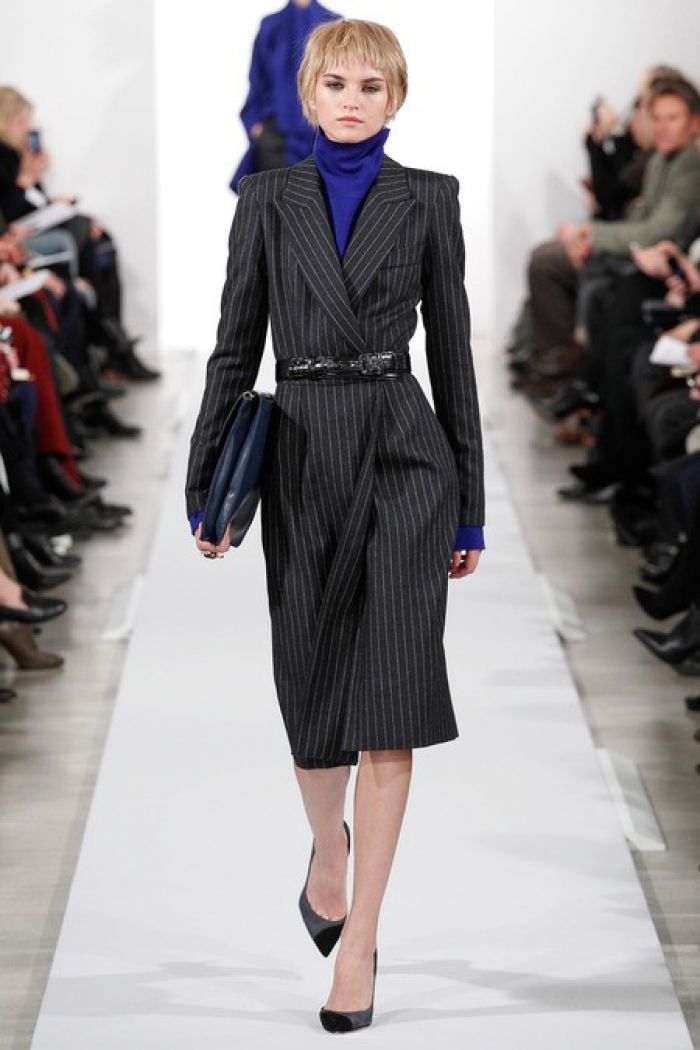 ODLR
Special Guest: Her highness Princess Charlene of Monaco
The Collegues provided their devoted audiences with a curated collection of Oscar De La Renta's Fall 2014 Collection and her Royal Highness Princess Charlene, Winner of the Champion of Children Award and Ms. Reese Witherspoon as the Special Guest Presenter.
Mrs. Eric Garcetti, gave a short welcome speech on behalf of the city and also thanked the tireless efforts of the Children's Institute.
The Collegues, a fundraising division of the Children's Institute, cares for children and families who are the most vulnerable in Los Angeles, and has served the city for over 50 years. Past honorees include: Nancy Reagan, Wallis Annenberg, Maria Shriver, and many more who hold this unique honor. Oscar De La Renta is also a past honoree and he has continued to support the organization through his philanthropy and a trunk show from the Melrose Place showroom which occurs after the luncheon for several days.
The collection for Fall 2014 was classic Oscar. It was different than last year, which was "inspired" by John Galiano, who was working with Oscar in his studio. This year, Oscar delivered the classics such as the luncheon suits, the gorgeous ball gowns as well as "After 5" cocktail wear. This fall, according to Oscar, has been inspired by trends from the 1950s like swing skirts, fitted bodices, embroideries and a mix of patterns that work in harmony. His unique personal heritage is evident through is love of gorgesous Spanish details. A showstopper, the red and gold embroidered ballgown for example, will be an 'Oscar' classic. The chic suits made of grey wool pinstripes trimmed with fur collars, a mix of leather and lace details will be much in demand. The sheer gossamer cocktail dresses that were both revealing and demure, with sexy "whisps" of light metallic laces and gilded embroideries. A red carpet showstopper, was the satin strapless dress that went down the aisle in a cool mint silk satin. This beautlfully cut gown had a sense of the artful; a classic strapless design that Oscar is well known. But this gown was almost like a Charles James confection with a sense of spontaneity. He did not disappoint the audience with luxe Fur, embroderies, satins and the elegance of pinstripes that were all part of his vision for Fall; even the 'bubble skirt' which appeared in several looks, showed itself making a comeback (only Oscar can do it with a shape that is both wearable and chic). The collection was edited for the California weather (which is often quite warm in the fall) and showed just enough of the mood, but none of the weight of a typical fall season on the New York fashion runway. Kudos to the able staff at the Melrose Place store and all who made the event a great success today, as it was appreciated by all who sat with me at my table.
For more information on the collection, www.style.com/Oscar de La Renta for full slide shows, and of course, at Oscar De La Renta's own website.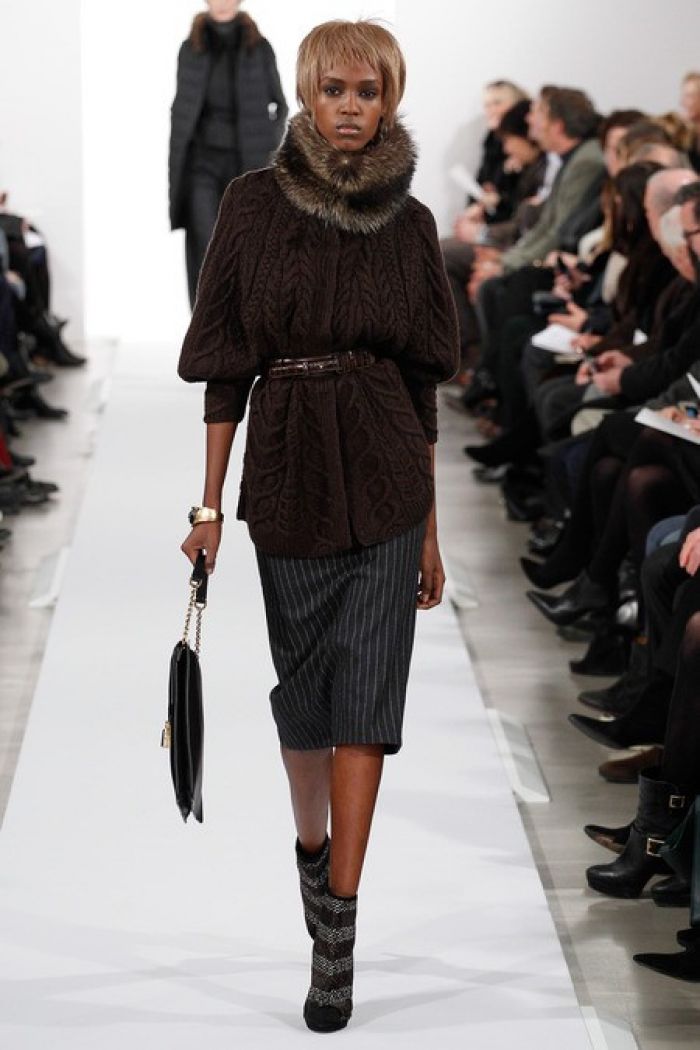 ODLR
Oscar Fall 2014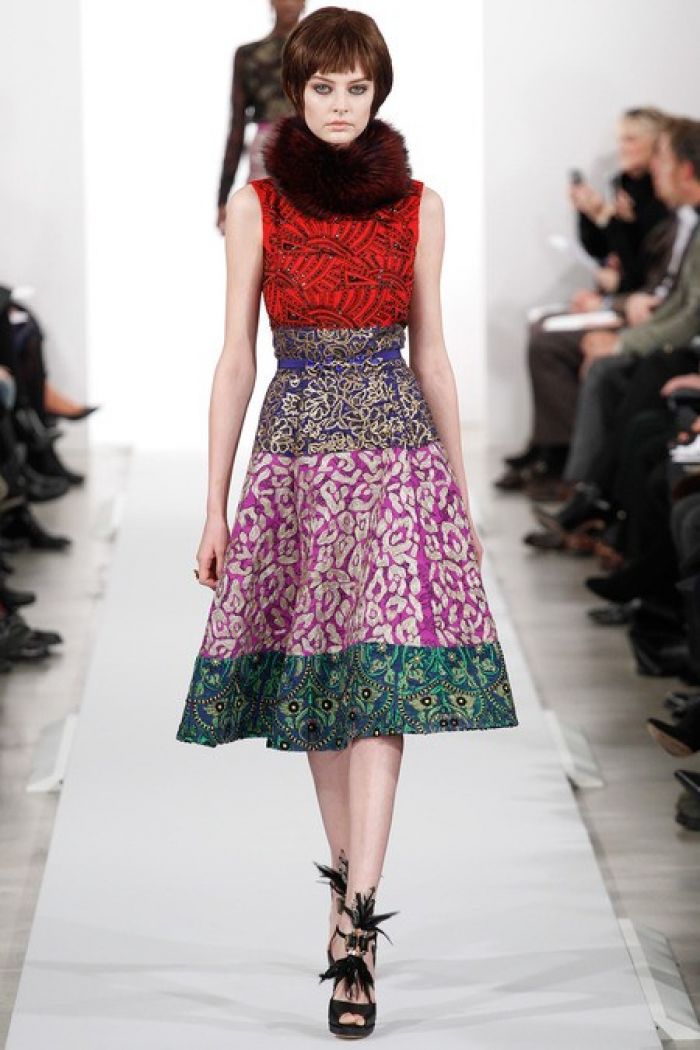 ODLR
Oscar Fall 2014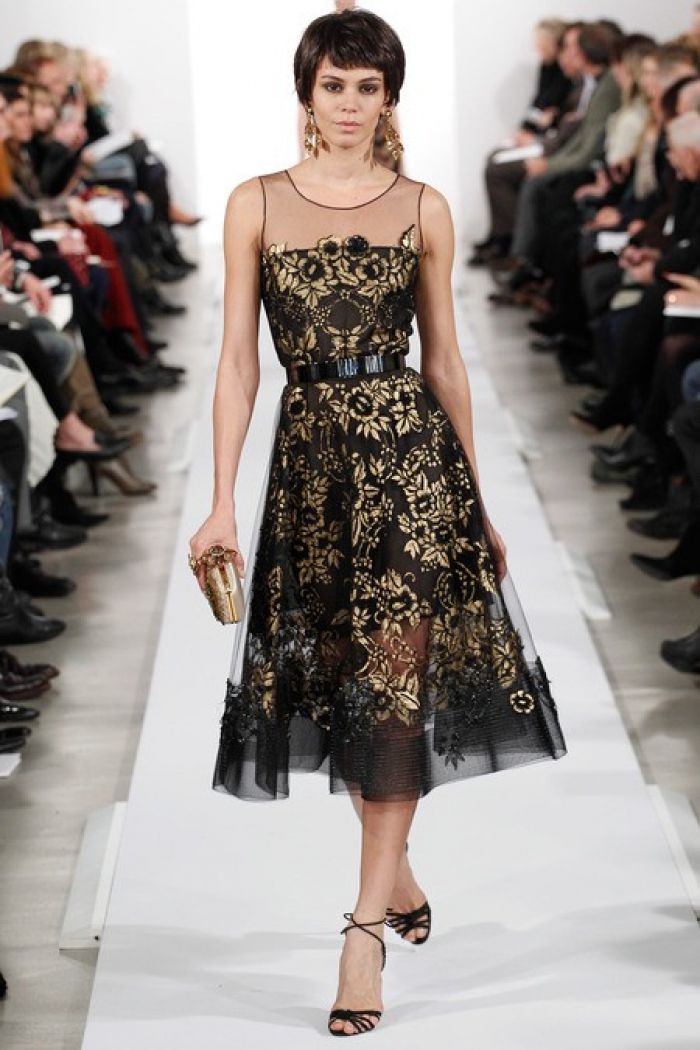 ODLR
Oscar Fall 2014
ODLR
Oscar Fall 2014
ODLR
Oscar Fall 2014