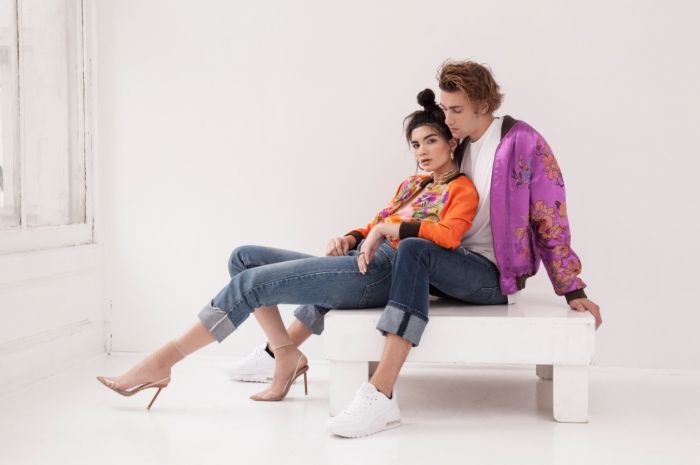 Sinemy
Pildora, the world's first luxury lifestyle brand dedicated to sustainable fashion and entertainment, announced today that it has launched the #Fashionability: Designer Spotlight Series. Every month leading up to New York Fashion Week in February, the series will honor one up-and-coming fashion designer who is dedicated to sustainability – both in design and in their everyday lives.
The Series kicked off by honoring the fast-rising Dominican-American fashion designer Alexander Acosta, who integrates leftover fabrics by upcycling the materials for use in his collections. Each month leading up to New York Fashion Week in February, a new designer will be announced and honored on Pildora's digital channels, leading up to Pildora's #Fashionability event at Fashion Week.
The first iteration of #Fashionability was held during Miami Fashion Week in July 2018, by bringing sustainability, fashion and luxury to life through an experiential event, featuring choreographed performance art pieces, live music and fashion shows. Now, #Fashionability is launching its Designer Spotlight Series to honor up and coming designers, while also shedding light on sustainability in fashion.
"At Pildora, we're firm believers in the significance of taking small steps towards sustainability in our everyday lives," stated Christina Almeida, Founder of Pildora. "By launching the #Fashionability: Designer Spotlight Series, we will not only honor up and coming designers who are committed to sustainable practices, but we hope to inspire the larger fashion community to take small steps to help the environment, one day at a time."
Designers interested in the #Fashionability: Designer Spotlight Series can submit themselves at Pildora.events. The requirements are that the designer promotes and abides by one or all of Pildora's seven sustainable fashion guiding principles, which include the following: Using recycled, upcycled and vintage fabrics, utilizing handcraftsmanship techniques, promoting fair-trade practices, supporting the local community, using organic materials and lastly, supporting charitable causes.
If selected, the designer will be contacted by Pildora's team, and featured on the company's website and social platforms, with a chance to be honored during the #Fashionability event in February.
For additional information, official rules, and to submit a designer, please visit: www.pildora.events.fashionabilityseries.
About Pildora
Pildora is a creative luxury lifestyle brand driven by global events, creative content and entertainment production. Founded by female entrepreneur Christina Almeida, Pildora uses a Human Centered Design (HCD) approach to develop start-to-finish high-end, unforgettable experiences that integrate art, music, dance, fashion and content production with sustainability. Centered on environmental friendliness and social impact, Pildora's goal is to give a voice to sustainable designers and brands, and provide a platform for people to learn to live a more sustainable life. In all aspects of development of Pildora's production, the company takes into consideration all stakeholders, including the environment and surrounding neighborhood. For more information on Pildora, visit: https://www.pildora.events/.