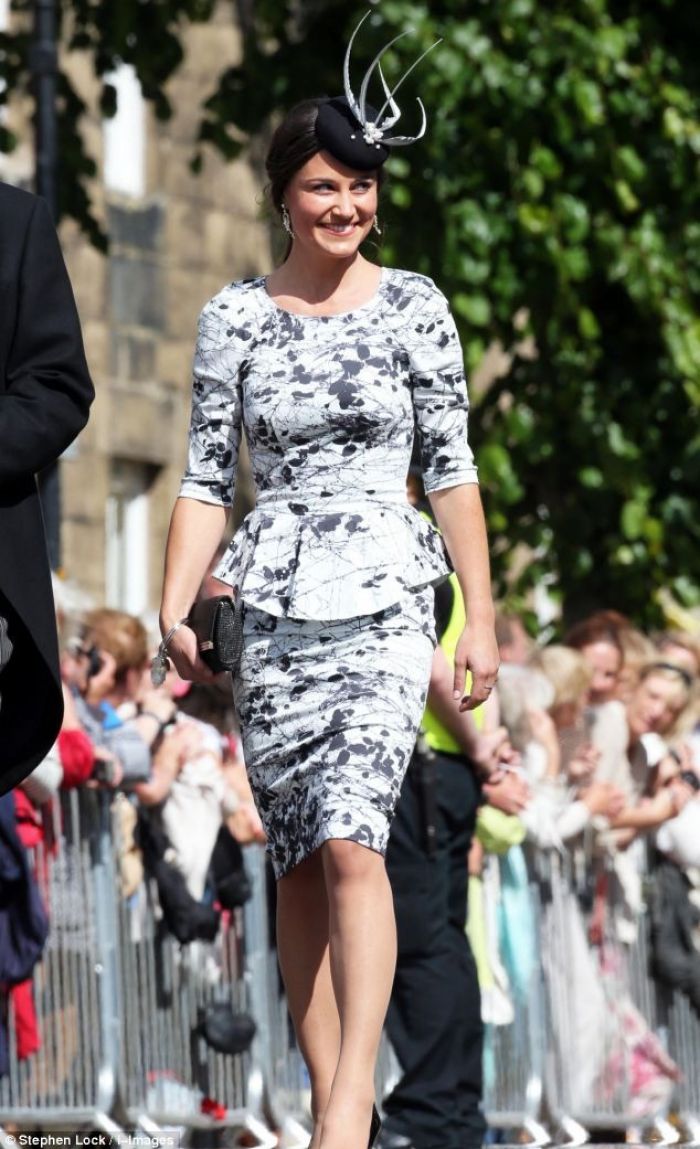 Image by Stephan Lock/I-Images
Discussing Pippa Middleton's outfit is a tricky affair. It's ugly, that's unquestionable, but trying to get at why takes a bit of a fine hand. The accessories were brilliant, simply put. The cut was, except for the neckline, quite gorgeous and would have made for a fantastic dress, but thehideouspattern blended together its curves. Even the color worked, but the pattern belongs on a starving painter's canvas, not such a fine dress.
Pippa Middleton looked radiant in a sophisticated peplum dress at the society wedding of the year today.
She beamed at onlookers as she wore the black and white patterned dress, teamed with black accessories including patent leather heels and a small fascinator decorated with feathers and pearls.
The party planner completed her look with silver drop earrings and a silver bracelet. She wore her hair back in a relaxed style and finished off the outfit with nude nail varnish.
She did not have her sister, the Duchess of Cambridge, in tow as she is eight months pregnant and decided not to travel the 300 miles to the wedding of the Duke of Northumberland's daughter Lady Melissa to Thomas van Straubenzee in Alnwick. (Read More)