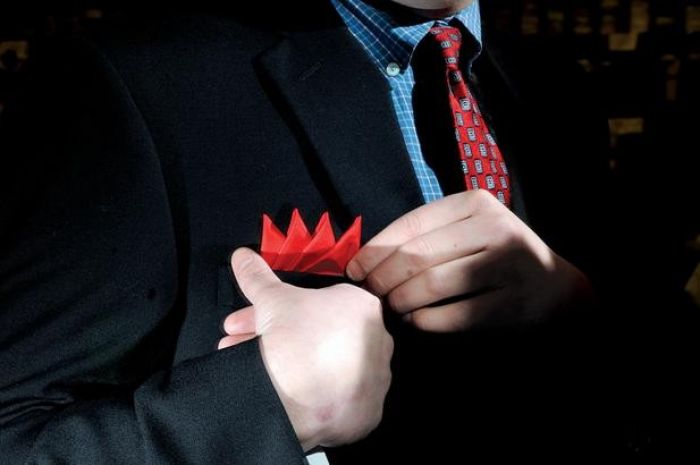 Tim Barber/Chattanoog Times
I can tie some of the most complex neckties known to man and can even achieve that elusive necktie dimple without a second thought. Pocket squares on the other hand are a complete mystery to me. While it kind of fits my style to just stuff the kerchief into the pocket with a little peak of ruffled color sticking out, my deepest, darkest secret is that I really want to know how to fold a proper pocket square (but have too much pride for it to show up on my browser history as a Google search). Woe is me.
 
Dapper has gone mainstream.
The pocket square, the carefully folded and creased handkerchief-like piece of fabric that men slip into the breast pocket of a dress jacket, is no longer limited to formal attire for a black-tie event or wedding. It's showing up in the workplace, in church and, especially, on celebrities and sports stars.
"It's not a trend, it's a fashion statement for men," says Larry McDaniel, owner of The Town Squire menswear store in Cleveland, Tenn. "The pocket square, or pocket silk, has long been a menswear classic accessory, but I first saw an increase in their popularity about five years ago." Read More