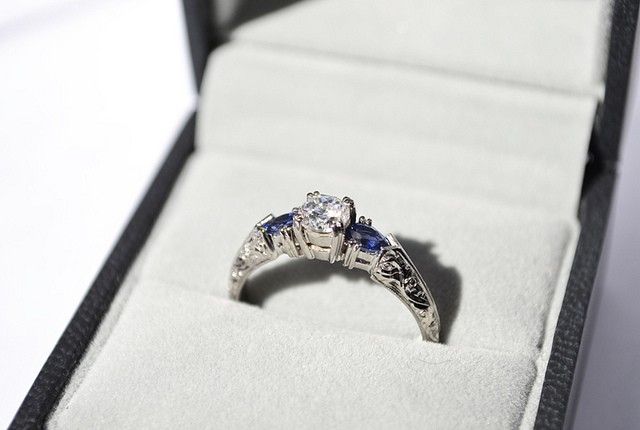 http://www.flickr.com/photos
For some women, the proposal is more important than the wedding ceremony itself. In fact, according to a recent survey, the first question every woman is asked after the engagement is "How did he do it?" 
If you want your lady to swoon over the moment you got down on one knee, you've got a lot of planning to do. To help you out, here are some luxe ideas for a grand wedding proposal that'll surely sweep her off her feet!
On a gondola ride in Venice, Italy
It goes without saying that Venice is the land of romance. Take your special someone to the city of water and fall in love all over again. After all, where else in the world can you take a gondola ride with your lady love? 
To make the proposal extra special, talk to the gondolier beforehand so that he can bring the gondola to stop at one of most scenic places. There, you can bring out the ring and ask the question. After the engagement, you can drop by one of the restaurants by the canal where the waiters and staff will treat you like royalty.
While watching the Northern Lights
Seeing the Aurora Borealis with your special someone is a very romantic treat. Head to Iceland between September and April and you'll get a chance to see the world's best natural light show - and a better chance of getting a "yes".
Imagine getting engaged under a night sky with dancing blue and green colors? It's truly a unique experience the two of you will never forget. You can continue the celebration in some of Iceland's luxurious hotels.
On the wings of a Parisian plane
Paris is also known as the City of Love. The cafes, the restaurants, the cobblestoned streets - what's not romantic about it?
One grand way to propose to your loved one in Paris is revealing your declaration of love on the wings of a plane. You and your lady will be brought on a plane overlooking breathtaking chateaus, forests and valleys. While enjoying the view, another plane will appear, having the words you want written on its wings. Can your lady say no to that?
In an exclusive rooftop at a New York Hotel 
Aside from being the city that never sleeps, New York can also serve as the backdrop of your lady's dream wedding proposal.
Bring your lady love to the roof deck where a romantic table setting awaits. With a bottle of champagne, a bouquet of her favorite flowers, and the ultimate Manhattan skyline as your witness, your engagement will be a memory that will last a lifetime. (Tip: Don't forget to book beforehand!)
In a Scotland castle
For those who don't know, fairy tales do come true. Make your lady love live her own fairytale and be the knight in shining armor she has been waiting for as you propose to her in a well-preserved European castle.
While strolling along the castle gardens, you can wait for the perfect moment to get down on one knee and pop the question. With a panoramic view that comes straight out of a storybook, she'll say yes for sure! If you ever decide to proceed to the wedding ceremony immediately, you can get a Scottish wedding band to make the reception one to remember.
On a sunset cruise in the Caribbean
If your woman loves the sea, proposing on an all-inclusive holiday cruise can be the right option for you. 
Wait for the right timing - popular times of the day are sunsets and evenings - before asking the big question. Most cruises have engagement packages that can help you orchestrate the whole event. Others can even prepare a private entertainment or arrange a fireworks display to celebrate your engagement.
Do you have other luxe wedding proposals in mind? Let us know! 
Melissa Page loves everything about weddings and is an avid fan of a wedding band in Scotland. She usually blogs about wedding proposals, wedding planning, and wedding ideas.