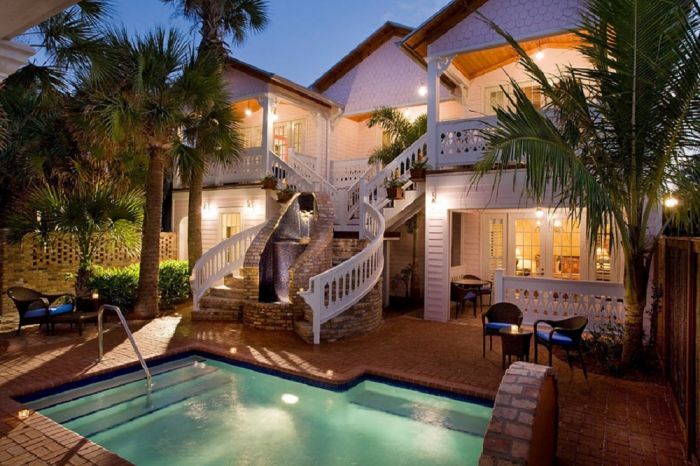 Photos Credit: Port D'Hiver
Linda Rydson's roots run deep. Her great-grandfather built a home in Melbourne, FL. in 1906. Growing up near Baltimore, her family visited a couple of times a year. "We would often spend the day at Ocean Park Beach," recalled Rydson. "I knew that historic house on the bend and was always intrigued by it."
When a realtor friend alerted Melbourne Beach residents Linda and Mike Rydson the legendary "Pinky Brown House" was going on the market, the couple quickly met with owners George and Cheryl Schmidt. The Rydsons fell in love with the original sand chimney, fireplace, French doors, longleaf pine floors, exposed beams and a courtyard that features a coquina fountain, all paying homage to the beach town's storied history.
The couple snapped up the home with the idea of turning it into a luxurious B&B with dazzling views of the Atlantic. But, here's the thing. They had no idea how to run a B&B. So the couple headed up to Amelia Island to attend an inn-keeping seminar. The classes provided a systematic process for future innkeepers in the areas of personal, financial, operational, and marketing realities of owning and operating a successful inn.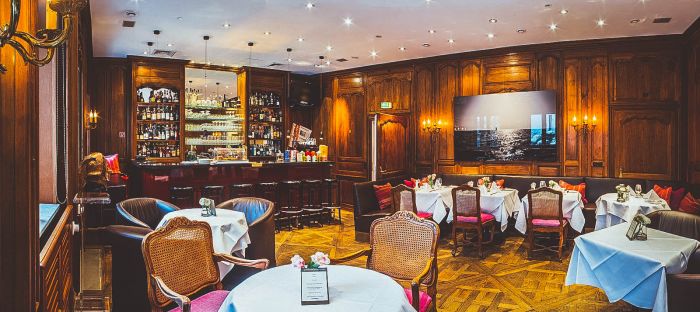 Say hello to Port d'Hiver (pronounced dee-VAIR) on historic Ocean Avenue, bringing nature, history, privacy and comfort together in one luxurious retreat.
Port D'Hiver was ranked in 2017 as the #3 Top Small Hotel in the country by Trip Advisor. It has been named a Top Ten Luxurious B&B around the world for providing the best travel experience, hospitality and customer service by BedandBreakfast.com, the largest global bed and breakfast directory with more than 13,000 listed properties. In 2016, Port D'Hiver received the Four Diamond Award from AAA and is a member of the Select Registry of Distinguished Inns of North America.
What's the secret to the Rydsons' success? "We like making people happy," Rydson replies. "We have a wonderful relationship with our guests."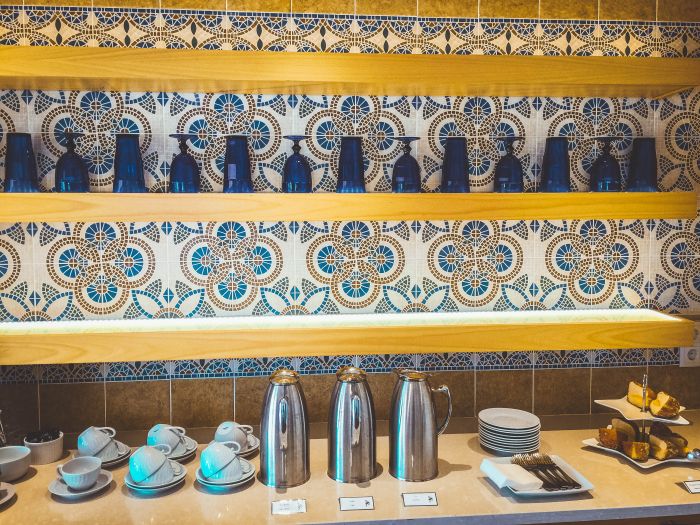 A retreat that is both comfortable and elegant, the B&B offers ten bright, spacious accommodations each uniquely decorated with a tropical, Key West/British Colonial flair. The Sunrise room in the north cabana offers a big, beautiful four-poster bed carved from mahogany and dressed in crisp white down along with fabulous ocean views and a private balcony for cocktails or just relaxing with a good book. Handcrafted Peter Reed British linens made from the finest Egyptian cotton percale add to the luxurious experience.
Rooms are spread out over four houses, including seven stylish and spacious cabana rooms, two historically lovely main house rooms and the out-of-the-way, large and airy Carriage House Suite. Staircases spill down to the central courtyard with a bubbling spa pool fringed with palm trees and flowering bougainvillea. A gourmet breakfast is served on your private patio, outside in the garden courtyard, or in the dining room. Healthy snacks are available throughout the day with hors d'oeuvres and wine at a complimentary happy hour. Bicycles are also provided as are beach essentials. There is Wi-Fi service throughout with a flat-screen TV and mini-fridge in the rooms.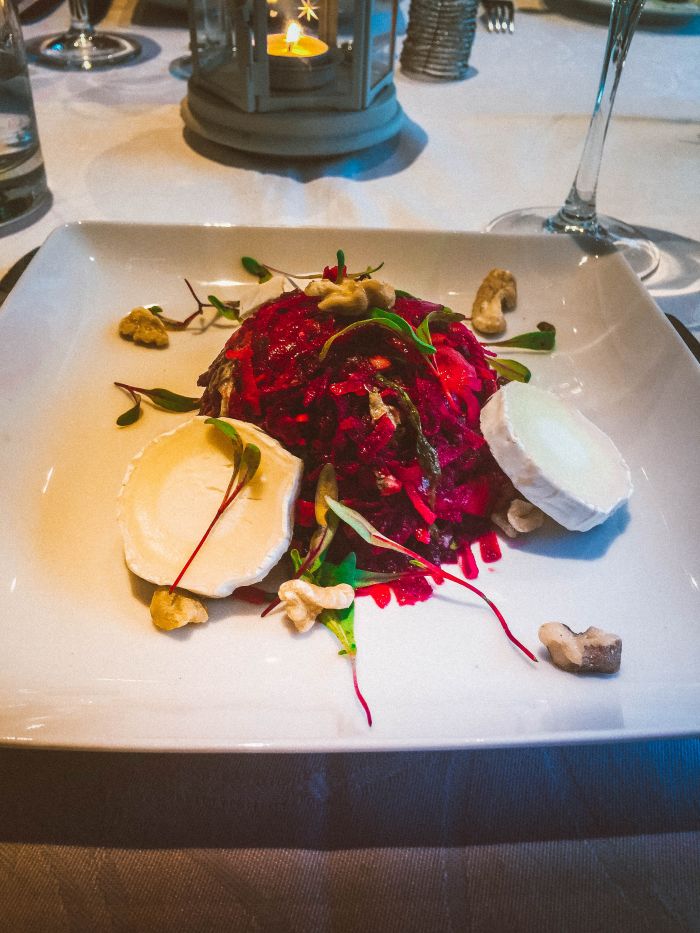 The typical guest ranges from age 30 to 60 with many repeaters. The place is full—and rates highest—from Valentine's Day through April. On the day I visited, Ann Marie and Matthew Simpson from Rhode Island were checking out after a three night stay and keeping an eye on a raging blizzard back home. They booked their stay through Distinguished Inns of North America's Select Registry. "A fabulous experience, they've thought of everything, " Ann Marie observed. "The attention to detail, the staff are friendly and very attentive. The thoughtful amenities. Truly, a romantic Florida getaway."
Port d'Hiver is a family affair. The couple's three daughters have all worked at the B&B, including Jade, the current manager. All employees are local. The Rydsons live in a house just around the corner. "Melbourne Beach is a wonderful place to raise a family," Rydson says. "Kids can ride their bikes to school, to church, to the market, over to soccer practice. Everybody knows each other. All of our neighbors pulled together to make our B&B a special destination."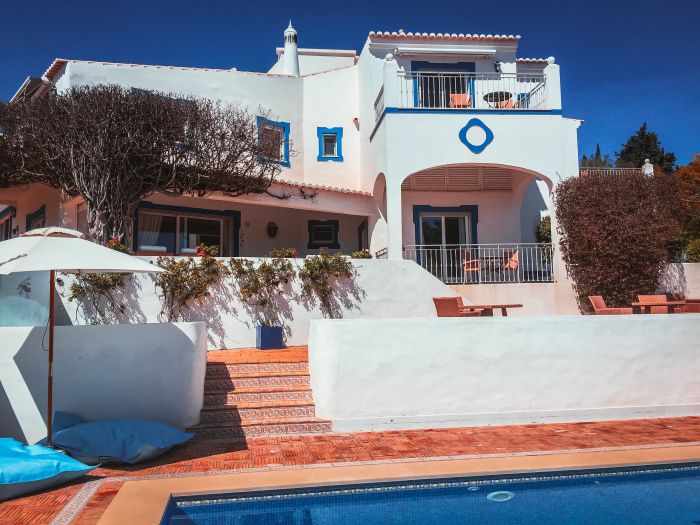 Craftsman and neighbor Jim Noble built the wooden hand rail on the round fountain stairs at the south cabana building. The Rydsons used the original wall colors both inside and out, and found a company in Texas who had the correct mold to recreate the Passion Flower ironwork for the porches. They scoured antique stores throughout New England to find the perfect furniture, including a 300 year-old, French wedding armoire and a French provincial writing desk from the 1700s.
"During the renovation we drew upon state-of-the-art elements like Pella doors with built-in plantation shutters, " Mike Rydson explained, "but we also incorporated antiques such as the 300-year-old beams we salvaged from an Amish farm in Pennsylvania and the brick reclaimed from old Chicago buildings."
A local treasure, Port d' Hiver combines a timeless feel, personal attention and a touch of poetry. "Operating a B&B is a lifestyle, not a job," Linda Rydson maintains. "We get to meet people from all over the world in a personal way. Every day is a new adventure."