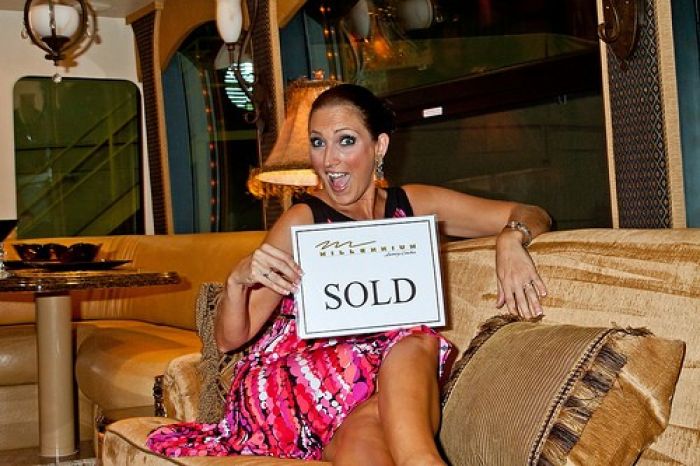 CC image from Flickr
Christie's and Sotheby's claim the majority of the most expensive photographs to be sold at auction. If you're in the market to pick up a unique, stunning piece, these two outlets have a history of acquiring the most in-demand photos. Cindy Sherman's "Untitled #96" sold for $2.88 million in May 2012, which is the third most expensive photograph to sell to date. In just 2011, another #96 went for $3,890,500.
Some of the winning bidders have a comprehensive knowledge of the fine arts, but that isn't always the case. If you're a novice and just beginning to dabble in art collection, a safe and exciting avenue is partaking in an auction. Unlike equipment rental, there's no need to compare prices or shop around. Depend on the expertise of others to make informed, smart art collection decisions.
A History of Greatness
The highest bid on any photograph was attained in 2011 for Andreas Gursky's "Rhein II," which sold for $4,338,500 at Christie's New York. The $3 million mark was reached in 2006, and the average in-demand photographs have increased ever since. Two photographs sold for roughly $600,000 in early 2006 before quickly shooting to the $1 million mark with Jeff Wall's "Untangling."
Art is an investment, and there's no telling what "Untangling" would go for at auction today. Richard Prince's "Untitled (Cowboy)" sold for $1,248,000 at Christie's in 2005, while two Alfred Stieglitz pieces were sold at Sotheby's in 2006. "Georgia O'Keefe Nude" went for $1,360,000, while "Georgia O'Keefe (Hands)" sold for $1,470,000. There was a steady increase in auctioned photographs throughout the first decade of the 21st century, but the demand drastically increased beginning in 2010.
The 2010 – 2012 Years
An unknown photographer's "Billy the Kid," which is estimated to be dated around 1879, sold for $2,300,000 in 2011 at Brian Lebel's Old West Show & Auction. This anomaly was a tintype portrait and the only time this auction made the list of the most expensive photographs at auction. Unknown photographers rarely command such a high price, but the niche market interested in the Wild West spoke loudly.
Cindy Sherman's "Untitled #153" surpassed the $2 million mark at Phillips de Pury & Co.'s auction in New York, where it went for $2,700,000. However, it took Jeff Wall's "Dead Troops Talk" to really move the photo auction market forward. This piece went for $3,666,500 in the spring of 2012. 
Making Your First Bid                
If you don't have a background in the arts, it's nearly impossible to learn the ropes without real practice. When attending auctions, pay attention to the hot photography items. Familiar names will start to stand out, and you'll be able to identify either pieces you like or pieces that are solid investments. Pay attention, learn the ropes and most of all, happy bidding.