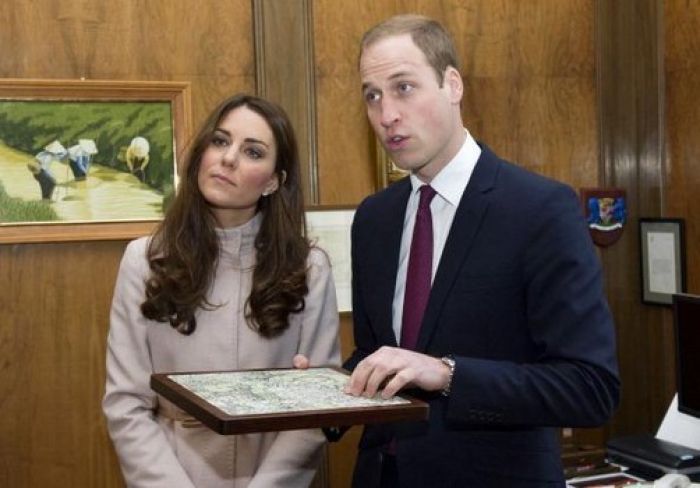 Arthur Edwards-WPA Pool /Getty
CBS anchorman Robert Morrison found himself tongue-tied this past Wednesday in a segment discussing Prince William. Instead of reffering to him as Duke of Cambridge, out came Douche of Cambridge. Oops! There's nothing like live television I tell ya!
Wednesday, New York's local CBS anchorman, Robert Morrison, called Prince William a "douche" on the air.
Morrison and his co-anchor, Mary Calvi, were giving an intro segment to Prince William and Kate Middleton's special visit to Cambridge when he tried to say "Duke" it came out "Douche" and he repeated it again in an apparent tongue twister. Read more here.