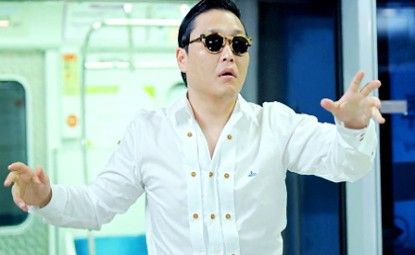 Psy - 'Gangam Style'
YouTube has been blowing up in regards to the popularity of Psy's super-famous hit 'Gangam Style,' already surpassing Justin Bieber's most-watched clips. At its current rate, the video for 'Gangam Style' should reach over one-billion views within a few more months, which could make dethroning the hilarious music video a true feat for any future musicians.
Overnight success is in the eye of the beholder. Korean pop sensation Psy has been plugging away at his craft for years, but over the past six months his "Gangnam Style" video has turned him into an instant global sensation.
How big is he? Over Thanksgiving weekend he blew by his record label homie Justin Bieber and took the all-time YouTube most-viewed record with 826 million views, with an average of 7-10 million screenings a day.
Just to put that in perspective, "Style" has racked those gaudy numbers up since July 15 of this year, while Bieber's clip (which has 805 million views) has been online since February 2010 and still gets between 300,000 and 500,000 looks a day. Read More