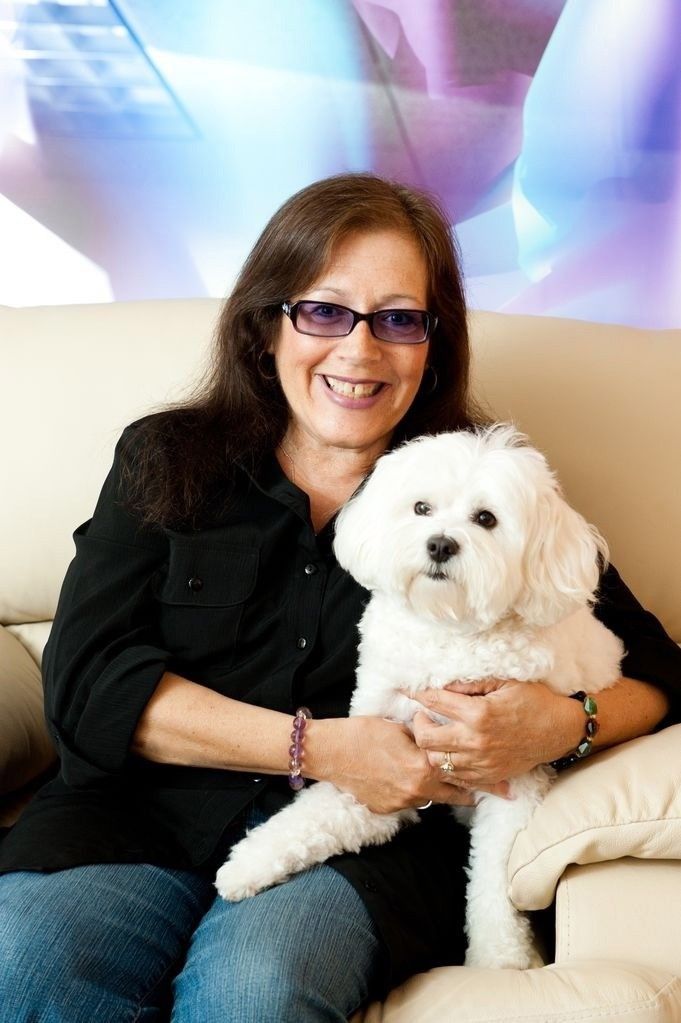 Linda Lauren
Your color and energy speak volumes about you. Maybe not to the average person but they do to Linda Lauren, a fourth-generation psychic medium and color & energy consultant, who immediately visualizes these images when she first meets someone.
Lauren has been profiled on CNN, ABC-TV Nightline, and in the New York Times, The Wall Street Journal, New York Post, The Daily News and Hamptons magazine, for her unique abilities to sense a person's color and energy.
"I was about three years old when I began seeing colored bubbles coming out of people's mouths when they spoke," she said. "Over time, the colors would be red, which could be loving or someone is upset. The room would fill up with these balls of color. With my mother's help, I learned how to interpret those colors. As I got older, my family helped me understand my psychic abilities better. My grandmother was from Italy and she didn't speak English and I didn't speak Italian but we were able to fully communicate together. As I got older, I then began learning about meditation and energy and how to respond."
Lauren has been a professional psychic since consulting with law enforcement in a murder investigation dating back to 1978 (when she was able to find an area where a missing person was and saw a blanket that was part of a kidnapping). Today, she operates Linda Lauren's Embracing The Universe in Mountainside, New Jersey. There she is able to meet face-to-face with individuals and discover their individual energy through a process known as Intuitive Zoning. Lauren looks into the person's eyes and then a series of events begin to unveil themselves to her.
"I told my mother that I had a projector in my head," she said. "It starts off like a black and white movie that turns into color as I start picking up information. The experiences that it brings are pretty incredible. No one should ever take for granted this type of gift. I have really been amazed at some of my experiences."
Lauren is also the author o fMedium Rare-The Memoir of a Fourth Generation Psychic Medium,which is available in print and e-book format on Amazon.com, BarnesAndNoble.com and on iBooks.
For more information, visit www.lindalauren.com.