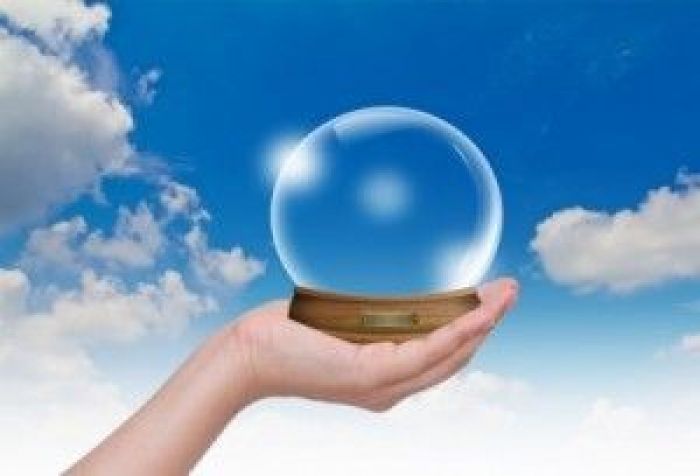 Image by jannoon028
Some celebrities are gracious, well-spoken, and live lives of philanthropy. Others seem to be on a roller coaster ride, having very high ups and very low downs. One thing is certain: Hollywood is filled with memorable acts that are hard to predict.
Or are they? Let's take a non-traditional approach to the topic. By consulting psychics, you can learn their arguable predictions for the some of our favorite Hollywood stars and starlets in the months ahead (for better or for worse).
Kanye and Kim
Kanye West and Kim Kardashian began turning heads when they stepped out together in April, after they were spotted having lunch together in New York. The outspoken rap mogul and curvaceous celebutante were such a larger-than-life pair, they almost seemed perfect for one another. But will they last?
According to Celebpsychic Sanje, "the fact is that they are just too big for eachother." According to our supernatural resource, they've moved too fast and the layers of their relationship are destined to begin peeling away like a fame-hungry onion.
"They don't need each other for anything, whether it's love or money," Sanje says. With each of them juggling busy schedules, it's likely that they'll be inclined to cheat. She gives them two more months before their relationship "should start falling apart." Sad face. Will Kim ever meet the father of her long dreamt about 2.5 children?
Lady Gaga
Lady Gaga's career has nearly exploded in recent years. The talented singer-songwriter has been met with success in nearly all of her ventures: books, performances and recently, the Born This Way Foundation. She keeps herself busy with a schedule so full of performances, interviews and tour dates, she seems almost superhuman. But, will her success streak last?
According to psychic Michelle Whitedove, the answer is yes. She sees Gaga surpassing the iconic Madonna, even. The health of Mother Monster concerns her, however. Whitedove has a feeling that Gaga is hiding certain health issues from her fans, for fear of playing the role of a victim. Whitedove predicts that Gaga is secretly struggling with lupus and, within the next five years, will face chronic fatigue, dehydration and possibly her untimely death if she doesn't change the fast track that she's currently on.
Jay-Z and Beyoncé
The addition of Blue Ivy to the Carter household was wildly anticipated and her arrival made waves throughout headlines, magazines and blog posts. But, now that she's here, what will this mean for the careers of legendary hip-hop artist Jay-Z and the chart-topping singer Beyoncé? Will the two take a break or get right back to business?
New York-based psychic Pam Jenkins says they'll be right back at it—but not to the point of being workaholic parents. Both of them, according to Jenkins, will work to balance their lives, as Blue Ivy is at the center of their world, and they don't want her to be raised by a nanny. We can expect two new albums from Beyoncé and a movie by the end of this year or beginning of next. As for Jay-Z, he will continue making music and work to make his new club a success.
"They will have one more child," she says, "but not for at least two to three years."
Rihanna and Chris Brown
In 2009, fans were horrified to learn that Rihanna had been brutally assaulted by then-boyfriend Chris Brown. Afterward, the two seemed to have gone their distinctly separate ways and with plenty of good reason. Recently, however, Rihanna and Brown have been talking and collaborating on tracks. The question on everyone's mind: will the troubled couple merge romantic paths once again?
Jenkins, the same expert for Beyoncé and Jay-Z, said on this particular pair that although they love and care for one another, she doesn't see them romantically together for any length of time.
"They will end up being good friends in the long run," she states.
Will any of the predictions prove to be true? Only time can tell.
This post was written by Ana Novak who is a freelance consultant for www.Oranum.com. Whenever she is faced with a difficult choice she often turns to Tarot Readings for the answers she seeks.