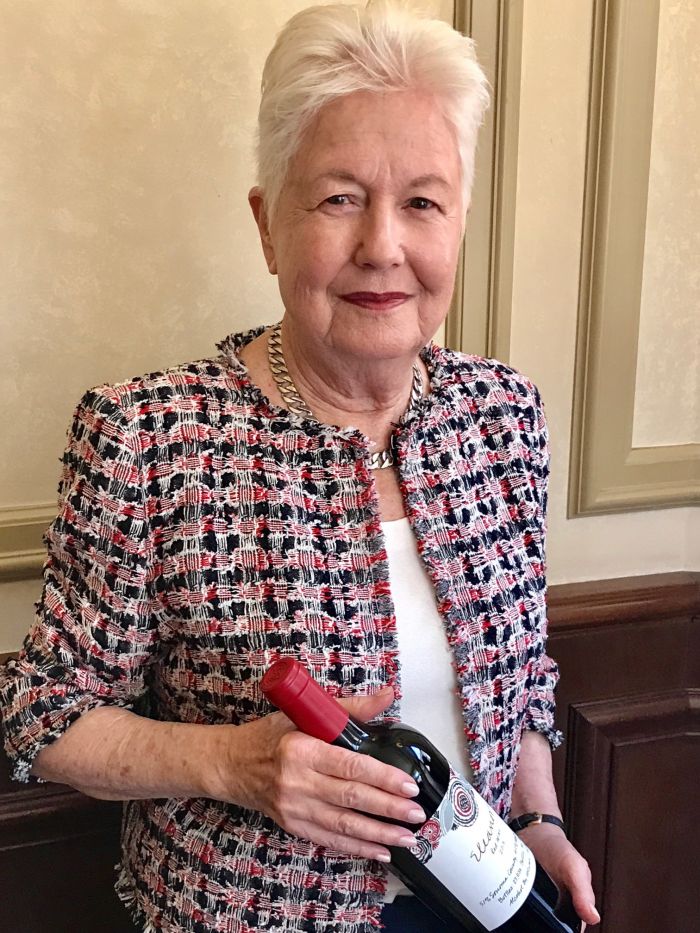 Photos Credit: Jill Weinlein
Recently we were invited to a ladies lunch at Thomas Keller's Bouchon restaurant in Beverly Hills to meet filmmaker Eleanor Coppola. Sitting next to her, we looked over the personalized French-themed menu while discussing Coppola's new movie, Paris Can Wait. For two hours we discussed some of Coppola's unforgettable life experiences and filming her first movie with leading actress, Academy Award nominee Diane Lane, and her leading men Alec Baldwin, and French actor and filmmaker, Arnaud Viard.
Before the lunch, I watched a DVD of the delightful romantic comedy about a Hollywood producer's wife (Lane) who takes an unexpected road trip through France with her husband's French business associate (Viard). The trip reawakens her sense of self and joie de vivre. Anne (Lane) is at a crossroads in her life; what should be a seven-hour drive, becomes a journey of discovery involving French countryside picnics, spectacular food paired with wine and picturesque sights.
Here's what we learned about the film and Hollywood's newest screenwriter and movie maker, Eleanor Coppola.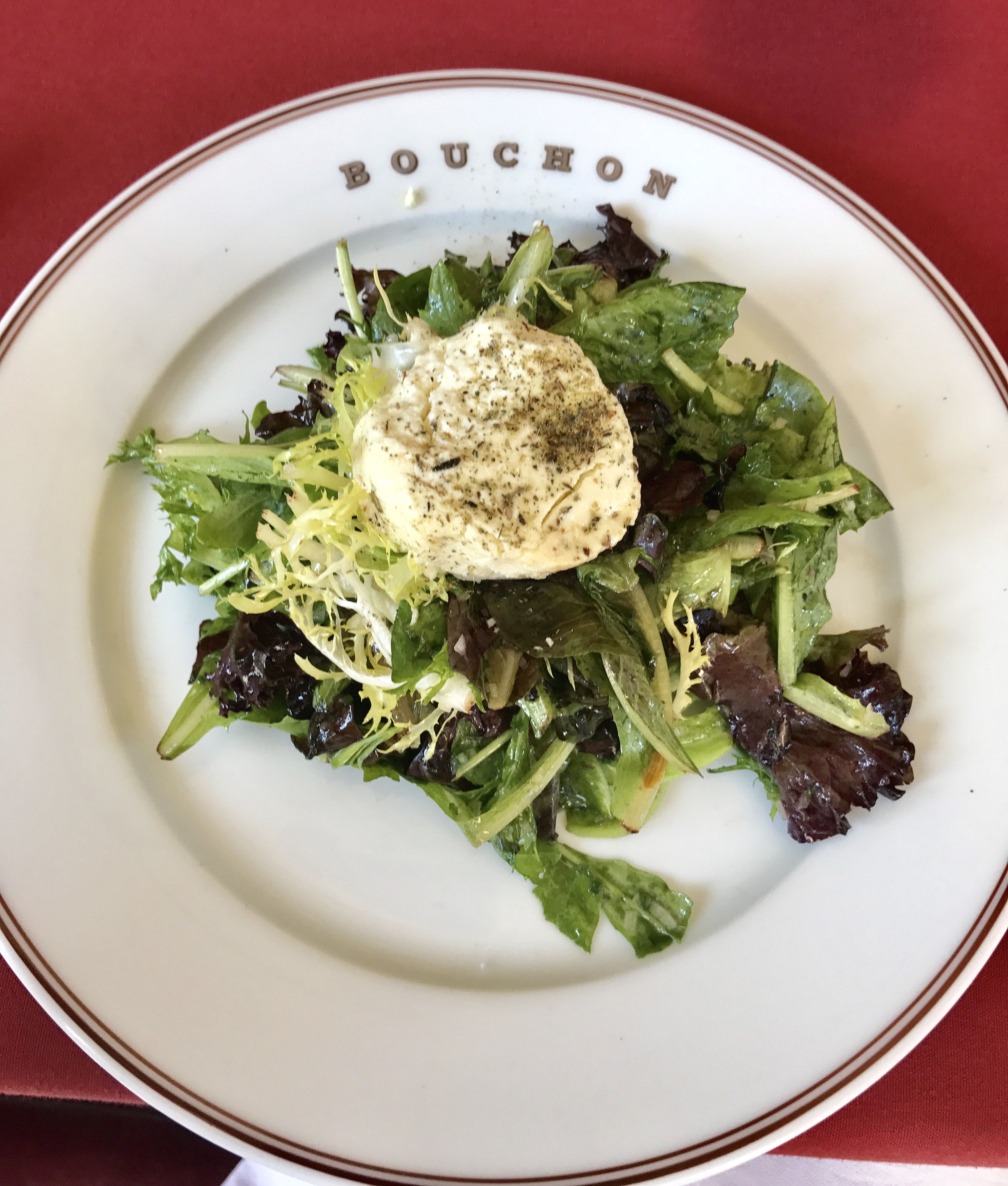 JustLuxe: How did you meet your husband, the Academy Award-Winning Filmmaker Francis Ford Coppola?
Eleanor Coppola: While I was at UCLA studying applied design, I was working on a set and met him while he was working on one of his first films. He was in his pajamas without a shirt, wildly typing a script. My mother wanted me to marry an accountant, however I told her, 'Mom, I can't spend my life being bored.' Being married to Francis has been anything but boring. We've been through great highs and lows.
JL: Why did you wait so long to make your first feature film?
EC: Call me a late bloomer. I've worked on behind-the-scenes documentaries for my husband and daughter, Sofia Coppola. I never had this on my bucket list, because I am more of an observer. Documentaries are my favorite film to make. The action goes right by, and you don't have to retake a scene five times. I guess I finally reached an age where I caught the family virus. I thought if it fails, who cares, I'm in my 70s.
JL: What inspired you to write this film?
EC: I felt there was a need for a movie that appeals to women 50+. I wanted to make a movie, yet was busy as a wife and mother. As women get older we realize we have passions, yet are too busy to pursue them. I was finally at a stage in my life where I could focus my attention on this film. After returning from a similar experience while in Europe with Francis, I told a friend about my experience. She told me she would love to see a movie like that. I realized, I'm not going to live forever, why not. It's not going to change anything if it fails.
JL: Since you are Francis Ford Coppola's wife, the movie must have been easier to make?
EC: Not at all. It took me six years to raise the money, because of my age, and there is no sex or violence in the film. Francis and the kids were not supportive, my role in our family is a wife of 54 years and mother. That's how they see me. Also, Francis knows the movie industry and didn't want me to get heartbroken. Later he did step in and help me. He helped me hire a dialogue coach for Arnaud, since this was his first English-speaking film. What I learned from Francis while watching him make Apocalypse Now is to never give up! Women tend to give up more easily, because making movies has always been a man's world.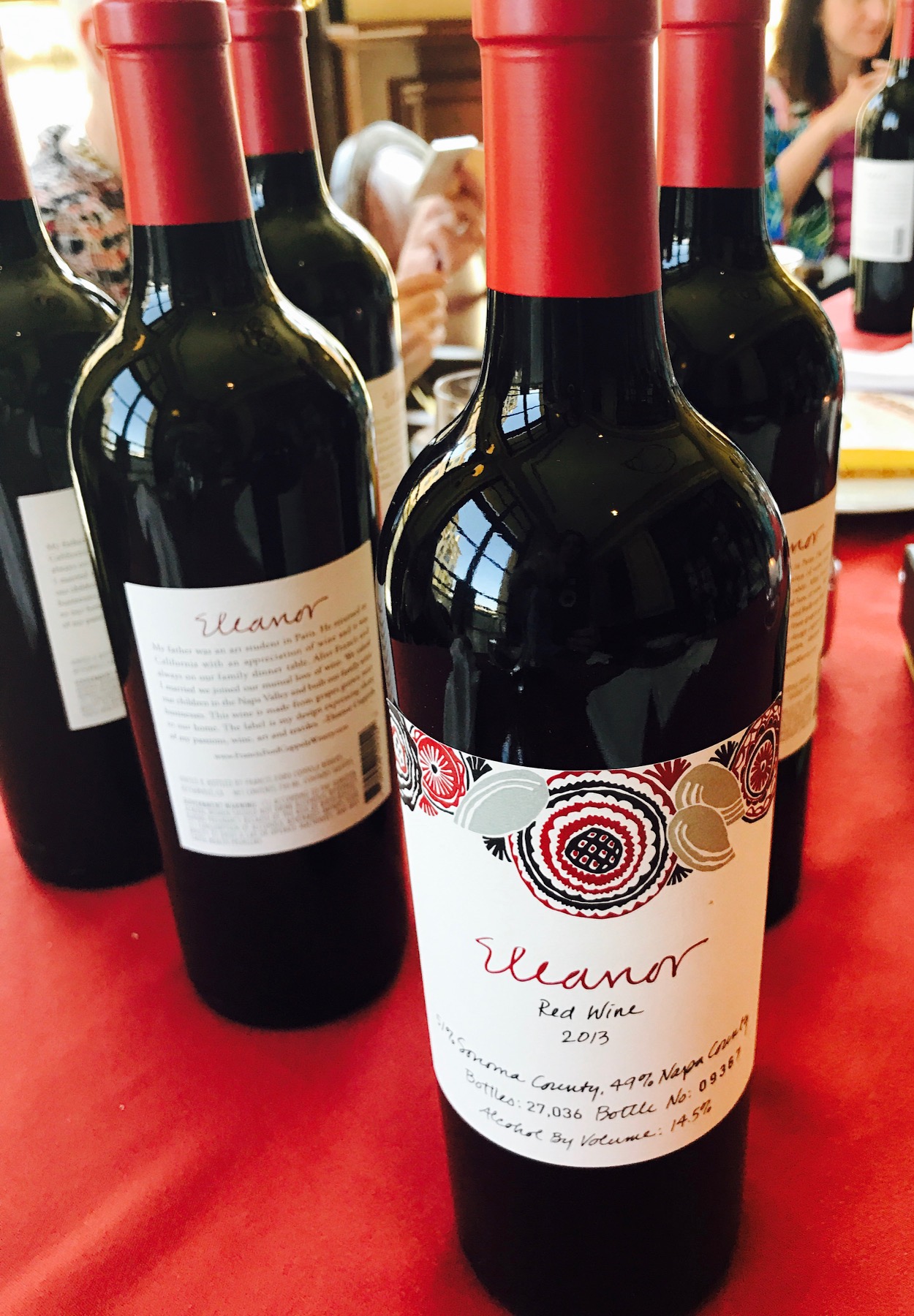 JL: Speaking of being heartbroken, how did you survive after your son Gian-Carlo passed away?
EC: A friend gave me advice. She told me that my son wouldn't want me to become an alcoholic old lady. While everyone was looking at me during this experience, my friend told me to go to the deep bottom of this profound experience and then strongly climb out. I learned to appreciate life more after his tragedy. My advice to others suffering from a loss is to find your passion or path in life. There are going to be lots of twists and turns. Be the best you can be.
JL: The movie is a food, wine and travel journey. Who was your chef on the film?
EC: An Executive Chef friend of mine, Maria Helm Sinskey, helped create all of the meals that I filmed in the movie. We brainstormed the menu to go with the dialogue in the script. Sinskey prepared rack of lamb with vegetables, veal, plates of cheese for the picnic scene, fish with tarragon sauce, and crème brûlée. For the chocolate desserts in front of Diane's character, we had 12 different types.
JL: Do you like to cook?
EC: I like to eat well. Francis likes to cook.
JL: Whose vision was the winery in Napa Valley?
EC: Francis started the winery in Geyserville with a swimming pool, bocce ball courts and restaurant. People from San Francisco come up for a "daycation." I couldn't see his vision of a winery, however I knew his vision would pan out.
JL: Is there an Eleanor wine?
EC: Yes, I developed a wine based on two of my favorite grapes—a Syrah and a Cabernet Sauvignon. A great wine is a blend. The Syrah is from the Napa property and the Cab is from Sonoma. I designed the label to have a deco textile. I'd like to give you a signed bottle to try.
JL: Thank you so much Eleanor for such a memorable afternoon.
Looking for a fun chick flick that is filled with beautiful French countryside shots, delicious food experiences and a quirky leading man? Paris Can Wait is now on DVD, Blu-ray and digital. The movie opened in theaters on May 12.