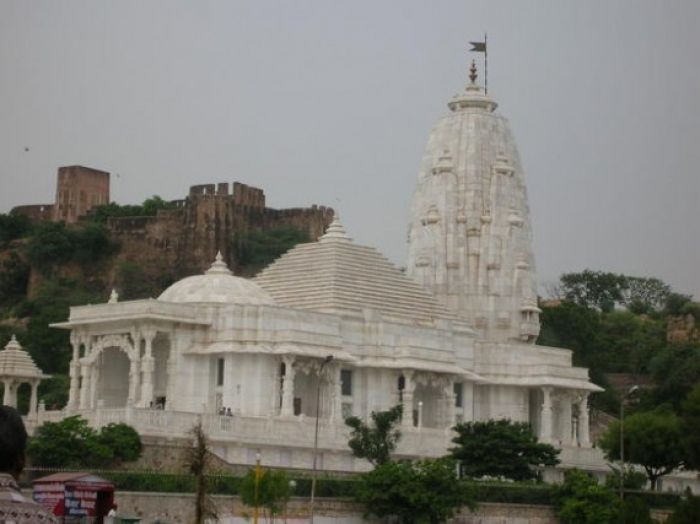 In Rajasthan, wedding invitations are addressed not only to the recipient, but to "his friends and friends of his friends." This hospitality is reflected in the food also as it is rich, full of vigor and full of color—to contrast with the desert, the locals almost always wear very colorful garb and produce very colorful food.

If you are taking a Rajasthan Tours package, you must Taste the famous Rajasthan food in its various mouthwatering dishes, served sizzling hot, and you will never forget the sublime intricacy of taste that whirls around your tongue.

Rajasthan is the largest state in the Republic, located in the northwest of India near Pakistan. It stands out in terms of the intensity of its colors, the beauty of its palaces and fortification, and the sophistication of its cuisine. Indeed, culinary creativity in this princely state is closely associated with its nobility and royalty. Rajasthan positioning along important trade routes makes it a primary source of an impressively rich and assorted collection of spices, flavors and ingredients. The hospitality reflects many travelers across the world to have a Rajasthan Trip if they are planning a travel to India.

But if the cuisine of Rajasthan was shaped by wealth and prosperity, it was also shaped in good measure by hardship, war and the roughness of its terrain. In this mostly desert state with sand dunes and wind storms, the local cuisine gravitates toward foods with a high nutritional value, long shelf life and minimal use of water. Instead of greens, they use different types of local berries. Instead of tomatoes, they learned to sour the dishes with dried mango powder. An accent on buttermilk, yogurt and ghee (traditional Indian clarified butter) characterizes Rajasthan cuisine, as does the presence of legumes, lentils, spices and vegetables that grow in dry conditions. The results are sophisticated flavors, strong spices and deep complexity. For many, Rajasthan is the home of India's most delicious food. And it runs the gamut from very meaty to vegetarian. In India, game, including pickled boar and wild hare, is a popular choice. This meat is not only cooked in curries but also barbecued or pickled. One of the most popular game dishes is khud khargosh, in which a whole rabbit is stuffed with spices and wrapped in dough and cooked in an open spit. Another dish they love is called sula, which is basically meat or fish bits marinated in yogurt, ginger, garlic and spices and then barbecued. Other groups focus mainly on vegetarian foods and don't eat meat as well as garlic or onions. Instead, they eat a typical berry called ker and sangri, a type of bean. In the absence of garlic, asafetida is used to flavor food. So if you are planning travel to India you must visit Rajasthan to taste this great cuisine.